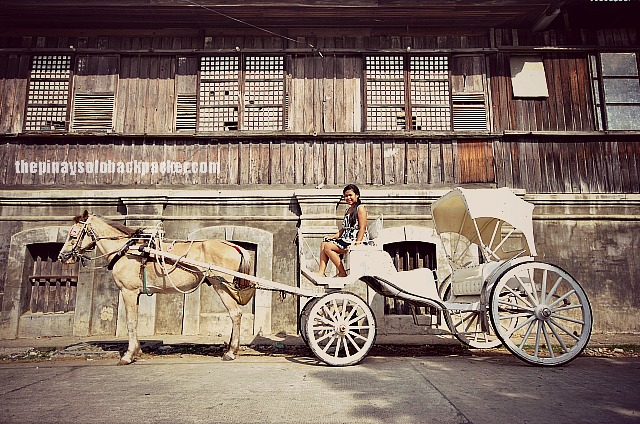 Vigan, Ilocos Sur – Vigan's appeal is timeless; it is bristling with superb choices of places to explore. This vibrant city is the capital of Ilocos Sur and one of the few surviving old historic cities in the Philippines. When visiting Vigan, it is highly recommended you stay here overnight to be able to explore most of its tourist spots.  Be dazzled by the opulence of this nostalgic city bursting with kalesa (horse-drawn carriage) and ancestral houses inspired by Spanish, Mexican and Chinese architecture.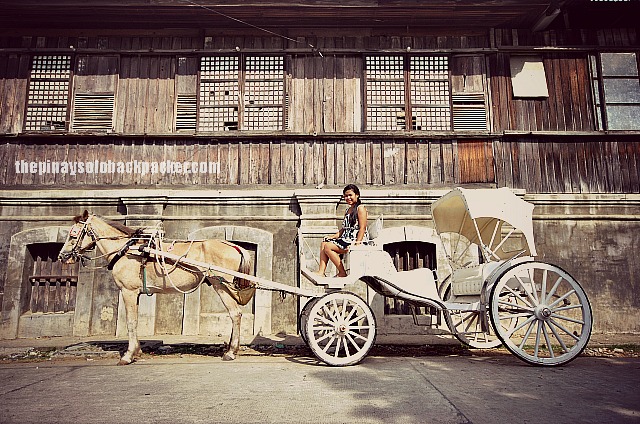 Here are some of the Vigan tourist spots that you can include in your tour itinerary, reason why the city remains an old favorite of local tourists:
Vigan Heritage Village(Kamestizoan District)
Walk back in time through the cobble stone alley of Calle Crisologo (part of the heritage village). Alternatively, you may tour this 1999 UNESCO World Heritage Site by riding a calesa as you gawp at the sight of robust ancestral houses. Many of these best-preserved architectures have witnessed bittersweet events during the Spanish colonial period.
Century Old Church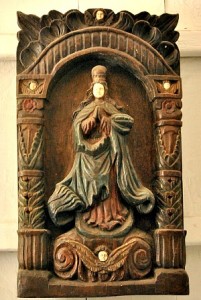 Century Old Chu One of the most prominent landmarks in the town center is the colossal Saint Paul Metropolitan Cathedral (Vigan Cathedral) inspired by Baroque architecture. On April 30, 1575, it is said that the Augustinians decreed that a church and convent be erected in honor of the Conversion of St. Paul at Villa Fernandina (Vigan city's full name at the time of its foundation). Another old church worth-visiting in the nearby town of Bantay is St. Augustine Parish Church. It houses the statue of Our Lady of Charity, believed to be (possibly) the oldest Marian image in Ilocos and has a stunning bell tower that stands on a hill.
Plazas
Plaza Salcedo is a tribute to the conquistador – Juan Salcedo. This is also where the Ilocano heroine Maria Josefa Gabriela Silang was hanged. The nearby Plaza Burgos was built in honor of Padre Jose Burgos of the Gomburza trio, martyr-priests sentenced to death by the Spaniards on charges of mutiny.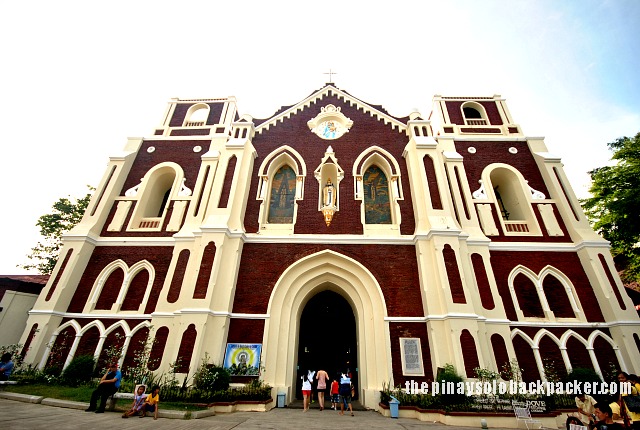 Museums
This city abounds with ancestral houses turned into museums and together they constitute some of the greatest collections of its historical treasures from the Spanish colonial period and beyond.  Check out the memorabilia of the Crisologo family (a prominent political dynasty in Vigan) atCrisologoMuseum.SyquiaMansionon the other hand houses the memorabilia of the late Elpidio Quirino, the 6th President of thePhilippines. This museum is the ancestral house of his wife – Doña Alicia Syquia. VisitBurgosMuseumfor the memorabilia of the martyr priest Jose Burgos and the ethnic arts of the mountain -dwelling ethnic group of Abra, Ilocos Sur and Ilocos Norte – the Tingguians. Also worth checking are the religious museums; Museo San Pablo and Museo Nueva.
Vigan Empanadahan
As small as it may seem, the city is bustling with flavors and spices present on its native delicacies. From Vigan longganisa, to Vigan empanada, rice cakes, bagnet and okoy.  Join the locals as they eat at the Vigan Empanadahan near the church. These food stalls are also thronged by tourists due to its delicious empanadas and okoy. At night, dine along the cobbled street as wide array of local and foreign cuisines are served by some restaurants.
Camarin (Jar Factory)
Get to meet the amiable Fidel Go, owner of Ruby Pottery and descendant of the first Chinese potter who came to Vigan. Back in 1990, he was awarded as the Gawad Manlilikha ng Bayan (National Folk Artist Award) by the National Commission on Culture and the Arts. Get your hands on his pottery wheel and learn how this durable earthenware called burnay (Vigan jar) is made.  You can also enter the brick-and-clay ground kiln where these jars are fired at high-temperature. Barangay VII also known as Pagburnayan is the place to look for camarin (jar factory). Don't leave without taking home miniature versions of burnay sold as souvenirs here.
Souvenir Shops
Prowl the historic avenues for some highly covetable locally produced products including antique furniture and religious icons. Mini burnay jars sold at pottery stores are some of the most sought-after Vigan souvenirs along with tobaccos, abanicos and the Ilocano hand-woven textile called inabel. Visit the Vigan Public Market for Vigan vinegar, longganisa and bagnet
Balaurte
 Located in Brgy. Salindeg, this 80 hectare mini zoo (owned by Chavit Singson) is a children's favorite. Parrots, hornbills, deer, camel and ostriches will greet you as you enter the gate. Lions, tigers, iguanas, monkeys, python and peacocks are just some of the animals that can be seen here. Never leave without posing for a souvenir photo at the eye-catching massive dinosaur replicas accentuating this zoo. Also check out the laid-back ambiance at the Hidden Garden Restaurant in Bgry. Bulala, located along the service road going to Balaurte.
---
About the Blogger :
Gael is a full-time Filipina travel blogger who had been to all 81 provinces in the Philippines. Her work has appeared in local and international publications. Follow her on
Facebook
,
Twitter
and
Instagram
. For advertisements, sponsorship and partnerships, you may reach her at gaelhilotinblog (at) gmail (dot) com.
---