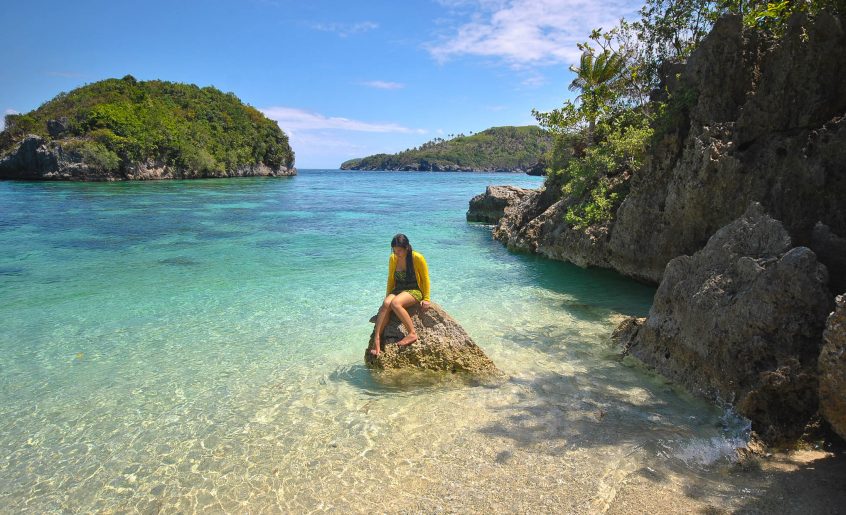 *I wrote this a few years ago.  I want to keep it here to remind me of how I started and how I felt that time.  This  keeps me grounded and reminds me to stay focused on my long-term goals. 7 years ago, I started this travel blog, 2 years later, I quit my corporate job and left my comfort  zone to travel and focus on travel blogging.  The people that I care about did not believe my dreams, perhaps because I had no concrete plans that time.  I stayed silent and told myself, "Don't tell them your dreams, show them".  That was 5 years ago.  I don't consider myself successful yet, but I am happy where life has taken me now, and  I want to keep on learning.
****
Traveling long-term is not new, at least for people from the Western countries.  Everyday a new travel blog is born – whether it's an RTW blog, a solo female travel blog, a regional travel blog or family travel blog.  Often times, the About Me page tells you something like this – I quit my job to travel indefinitely.
But for a third world country like the Philippines, turning your back to a fixed salary and the comforts of the corporate world is considered a "big thing", because we rarely meet someone like that. And if luckily we bumped into that someone, we will most likely gasp in awe and say something like "Oh, you must be so rich and lucky! I wish I'm living your life!"
I met travelers like that and they inspired me to break free from my comfort zone.
Finally, March 2012, I flew to Cebu with barely enough money to fund my dream of traveling long term. I was scared I'd fail.
"You worry a lot. Stop worrying, everything will fall into place if it's meant to happen" a sound advice from my trusted friend Flipnomad.
Fortunately, his prediction was right.  I went fine. I backpacked around the Philippines for 7 months,  thanks to my friends in the blogosphere who helped me cut the cost of my trip by either adopting me or treating me to lunch or dinner.
I joined friends in some provinces, and I bumped into perfect strangers on the road who treated me like a family and welcomed me into their homes.
There were happy moments, but there were also difficult times. Some days I felt so low and it started to drain me…slowly.  I miss my close friends, I miss my family.  I miss building genuine relationships; it seems that saying goodbye to people became a routine.  It felt good to be able to live freely, and travel and travel and travel but I also ask myself, " do I have to be in a hurry to tick off every province on my bucket list?"  Because that's not my original travel plan.
I found myself in Malaysia last week of October.   Then I crossed to Thailand after.
I looked up and my eyes caught the pinkish sky gracefully embracing the soaring buildings and the neon lights.  I walked further down the street flowing with immense liveliness – people bustle around, scrambling like ants while noise dominates the lively Khao San Road.
I went searching for my old haven – a forgotten guesthouse tucked in a small street behind the shopping stalls.  And as if the universe conspired – I was given the same room 2 years ago.
I decided to retrace my footstep in Bangkok. I entered a temple hemmed in by Buddha images.  And as I walked silently and read every Buddhist proverb on the wall of the second floor, I broke into tears.
"We cant ever go back to old things or try and get the "old kick" out of something or find things the way we remembered them.

We have them as we remember them. And they are fine and wonderful but we have to go on and have other things because the old things are nowhere except in our minds now".

Hemingway to Bill Horne, Paris  1923
I believe in that. I do.
Eventually I hopped on an old cranky train to cross to Cambodia.  I laughed like crazy, remembering how stupid I was when I first crossed that border in 2010.
I tried to cycle again in Siem Reap town to meet a good friend that I haven't seen for months since he bid goodbye to embark on his own long term journey.
We talked like how traveling changed us and how our dreams changed.
"You know, you need to do Southeast Asia, so it would look cool than just backpacking the Philippines", my good friend added.
I know it's not his intention to insult me or anything, but perhaps he's simply making me realize the "fad" in the travel blogging world nowadays.  I have to prove myself before I will be worthy to be called a "traveler".  If I don't backpack long-term abroad, I will not be considered an "expert" and maybe, no one will ever read my blog.  

A couple more weeks I found myself enjoying Vietnam until I finally succumbed and realized I had to break from it all for a good reason.
I traveled long-term because it is one of my dreams, and NOT for the need to be included in the list of highly respected Filipino travelers who traveled long-term or who ticked off the provinces in the country first or who ticked off the countries in the world first.
Traveling is not a race and travel blogging is not a popularity contest.
I was holding my tears inside the plane. I felt that I abandoned my dream of backpacking Southeast Asia long-term.  It was hard to let go of a dream, but I had to break away for a while.
To travel for the sake of travel. To travel because it is my dream to travel. To travel because it soothes my soul. To travel to satisfy my insatiable desire to discover the unknown.

It's okay to quit your full time job and travel long-term. But it is NOT okay to keep telling your friends that their life is boring because they're not full time travelers like you.  Living a nomadic life is not for everyone, so I hope we respect differences.
I will still say you dream big, drop your fears, and live your dreams whatever it is- whether you want to work abroad, get married,  travel full time, start your business , work in the province or start your first travel!  Go for it!
It's been a while since my last travel but still, I haven't had the desire to jump from one province to the next or book another flight abroad.  It's not as hard as I thought it would be.
Don't get me wrong, I will always fall in love with traveling and maybe I'll be back on the road again, who knows.  But for now, I prefer to do it slowly and find my balance.
Sometimes, I find it harder to  turn my back on a dream than fight for it.