Years ago, when you mention travel people think it's expensive, you have to be rich to be able to go on vacation. Thankfully today, you don't really need to break the bank to travel.  If you want to travel and save money at the same time, you need to make your money last on the road. But how exactly do you travel and make the most out of your money? This is what I'm about to discuss in this blog.
VISIT FREE ATTRACTIONS
Some cities or towns like Kaohsiung, Taiwan have free attractions that you can easily visit.  Do your research before visiting a place.  What I usually do when creating an itinerary is research for things to do and places to see in a certain destination.  Then I need to find out how to get there.  Consulting travel blogs will make planning your trip easier, so you can have an idea what routes to take, how much to spend, where to stay and where to eat, etc.
AVOID TRAVELING DURING PEAK SEASON
Traveling during peak season can be pretty expensive, expect spike in hotel rates and flights.  So if you want your money to last longer while on the road, better research other months/season with lesser crowd.  For example, I like traveling to countries that are year-round destinations like Japan.  I usually pick alternative months where I can enjoy sightseeing or visiting attractions. If you travel during off-peak season, flights are cheaper, hotel prices are slashed and tourist attractions are more or less empty. Just make sure to watch the weather forecast. But if you don't like this idea because rainy season can ruin your travel plans, select an off-peak day, avoid weekends.
STAY IN HOSTELS AND GUESTHOUSES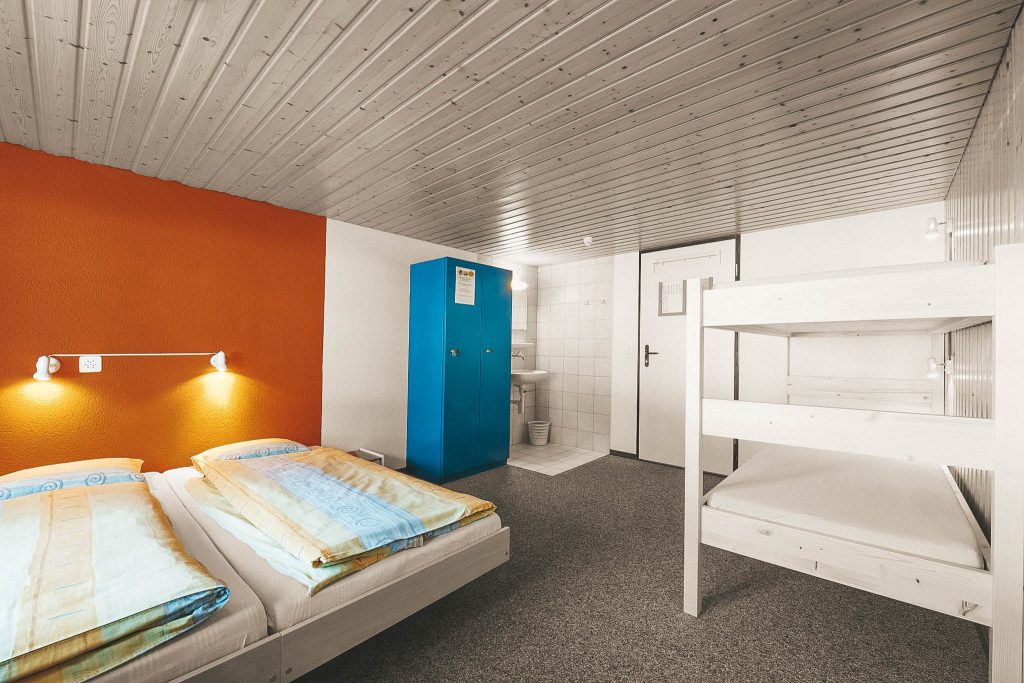 Since I'm almost always outside exploring whenever I'm on a trip, I cut the cost of my travel expenses by staying in budget hotels, hostels and guesthouses. The money that I save on accommodation I usually use to splurge on food or pay for entrance fees or transportation.
While hostels and guesthouses are often associated with younger travelers on a gap year, it has increasingly become popular today for all ages.  There are different types of sleeping arrangements, ranging from dorm/bunk beds to private rooms and even family rooms.  Whether you are a solo traveler, a couple or a family or group of friends traveling together, there is something for you. Usually, these budget accommodations also offer free Wi-Fi and have shared kitchens where you can make a meal for yourself, your travel buddy or your family. A simple free breakfast is also often included, it will save you one meal per day too!
RESEARCH HOW TO COMMUTE FROM THE AIRPORT TO THE CITY PROPER
If you are reading my travel guides, you'll probably notice that I usually have the section: HOW TO GET TO THE CITY PROPER FROM THE AIRPORT.  Airports are usually located far from the city or town center, taking a cab or hiring a car will usually cost you an arm and leg, to lessen your travel expenses, research in advance how to get to the city center by public transportation.
USE YOUR STUDENT ID
Many attractions offer discounted entrance fees if you are a student and even public transportations, always ask if student discount is available and make sure you carry your student ID with you.  Depending on their policy, you can save approximately 10% up to 50% off using your student ID.
SIGN UP FOR SHOP BACK
Want to travel and save money at the same time?  Then sign up and use Shopback every time you shop at selected merchants. If you haven't heard of SHOPBACK yet, I'll be glad to introduce it to you on this blog. Yes, Shopback is legit.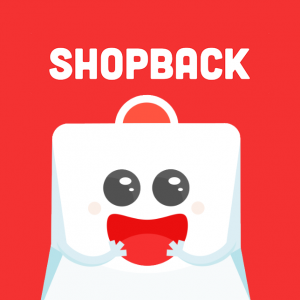 WHAT IS SHOPBACK?
Shopback was founded in 2014 by 6 Singaporeans and is supported by NUS Enterprise. SHOPBACK gives you cashback rewards for your online shopping. Basically, when you shop through SHOPBACK at your favorite online shop, they get a commission for it and split the commission with you.  So yes, it's essentially like cashback – giving your cash back, so you actually earn money!
For example, you buy a camera for your next travel at Lazada via Shopback for PHP 20,000.  Since Lazada is a merchant of Shopback, you can get up to 9% of cashback for your Php 20,000 purchase.  So that's up to Php 1,800 cashback! So see, even if you are spending money for your travel, you're still able to save and get a portion of your money back by shopping at Shopback!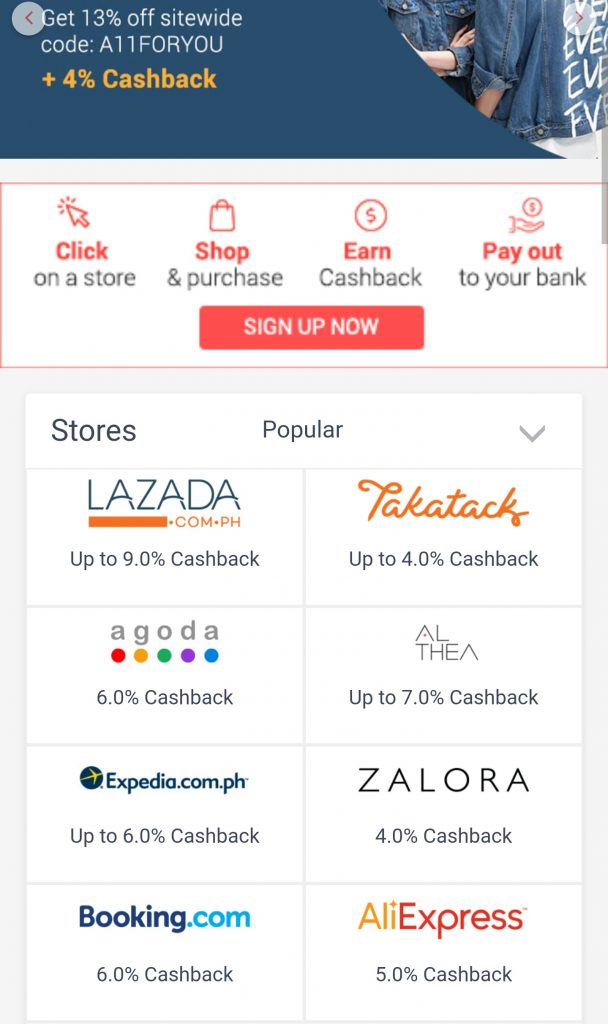 Shopback has different categories, for example, they have Beauty and Fashion that includes online shops like Lazada, Zalora, Forever21, Althea, Sphora and ASOS.  Under Food and Groceries they have Honestbee and Food Panda.  For Transportation, they have GRAB and for Travel, their partners include Booking.com, Expedia and Hotels.com.
HOW DOES SHOPBACK WORKS?
So now you might wonder, how exactly do you get your commission from Shopback? Read on.
STEP 1: Log in to https://www.shopback.ph/thepinaysolobackpacker  Click on any store through Shopback and you should be redirected to the store's website.
STEP 2: Shop on the store's site and make a purchase.
STEP 3: Within 48 hours, you should get a cashback on your Shopback account, under the PENDING tab.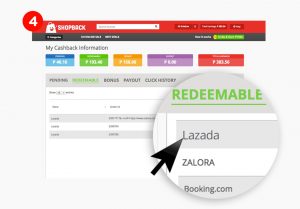 STEP 4: Once order is validated by the merchant, you Cashback will become "REDEEMABLE".  It'll take 30 – 60 days to make sure the orders aren't cancelled, returned or exchanged.
STEP 5: If you've reached PHP 300.  You can now request for payout.
STEP 6: Take note that you can only cash out once your REDEEMABLE reaches PHP 300.
FOR MORE INFORMATION ON SHOPBACK, VISIT: https://www.shopback.ph/how-it-works
Okay, so now you know how to earn from Shopback.PH, easy breezy, right? So let's get started by signing up here: https://www.shopback.ph/thepinaysolobackpacker, you will get PHP 100 once you sign up through this link!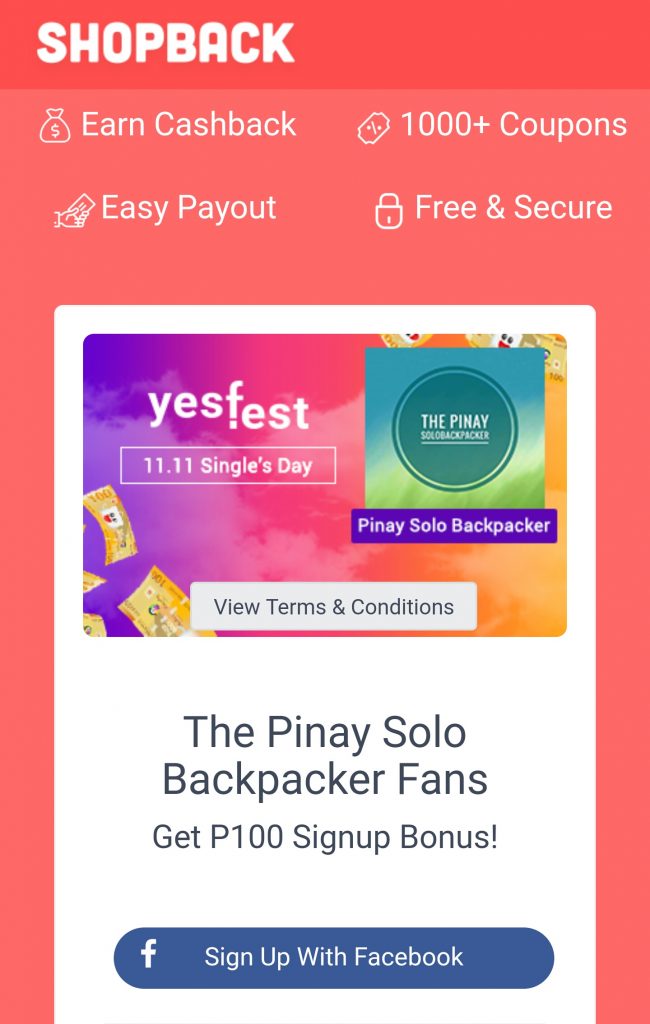 But wait, there's more! Do watch out for Shopback's Yes! Fest (Year End Sale) starting off with the 11.11 Single's Day Sale this November 11-13, where you can Get up to 90% off  + up to 50% off Mega Cashback!!!
DISCLOSURE: This post was made possible by Shopback Philippines.