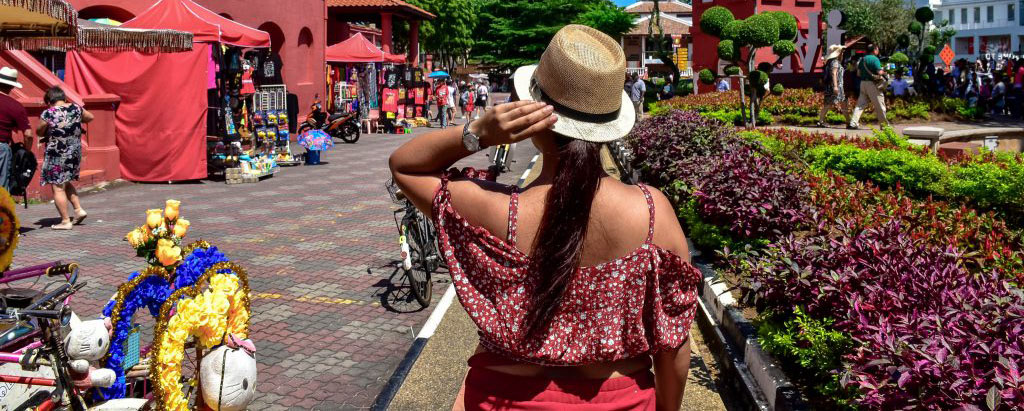 Gael Hilotin
a travel blogger from the Philippines. Since 2010, she has written travel features on the Philippines, Indonesia, Thailand, Cambodia, Singapore, Hong Kong and Vietnam. She has contributed to local and foreign travel news site, newspapers and magazines such as Lonely Planet Magazine Philippines, Leisure + Adventure Travel, Phnom Penh Post,Mabuhay Magazine of Philippines Airlines, Jetstar Asia of Jetstar Airlines, TRavel3Sixty of Airasia, Republic of 7,107 Islands Magazine, Cruising Magazine (Manila Bulletin), View Magazine, Business Mirror, Mindanao Magazine, Yahoo Canada, Yahoo Australia, Rappler and It's More Fun in the Philippines of the Department of Tourism Philippines, among others. She was also the solid contributor of Yahoo Southeast Asia Travel (Singapore, Malaysia and Philippines) from 2011-2015.
She has been featured on TV shows such as "Sibilisasyon" (Civilizations) on IJuander by GMA News TV, Mel and Joey by GMA News TV and Travel Feauture on Solar News TV. She has also appeared on Living Asia Channel, Tourism TV Malaysia, QTV Indonesia and Solar Channel.
The Pinay Solo Backpacker
This blog started out in January 2010 where she aims to inspire her readers to explore the Philippines and the world as well as empower Filipinas through travel. In 2012, she quit her job to travel around the Philippines for 7 months. Gael has visited all 81 provinces in the Philippines.
For advertisements, partnerships and sponsorship, you may reach her at gaelhilotinblog (at) gmail (dot) com
2012 – Winner for Travel Writing Contest at ASEAN Blogger's Festival in Siem Reap, Cambodia
2010 – Finalist Best Travel Blog -Philippines Blog Awards
2011 – Finalist Best Travel Blog Award – Philippine Blog Awards