When I learned that there's a kawa bath in Samboan, Cebu, I immediately added it to the list of places to visit in South Cebu. So, when I returned to the province recently, I asked my uncle to take me there. The original plan was to stay there overnight since we will be exploring other tourist attractions in Samboan and Barili. But when I read the Fantasy Lodge blog reviews, the location of the kawa hot bath, I changed my mind. I opted just do a day tour and just do the kawa hot bath. Little did I know that I will be smitten by this place.
Thing is, I regret not booking an overnight stay in Fantasy Lodge in Samboan, because the place is so relaxing. We visited on a weekday so the resort has few visitors. The staff told us that the owner doesn't really like the place to be crowded, they want Fantasy Lodge to be a tranquil getaway, where guests can unwind and enjoy the beauty of nature.
FANTASY LODGE ROOMS
Fantasy Lodge is surrounded by trees, and you can even see and hear the birds chirping nearby. The resort is undergoing expansion, but you can stay here and chill. There are cozy rooms situated on a cliff side fronting the beach. One of them, has a jacuzzi. There's a small pool, about 9 feet deep, not child-friendly. The ambience here is so serene that you'd forget looking at your phone.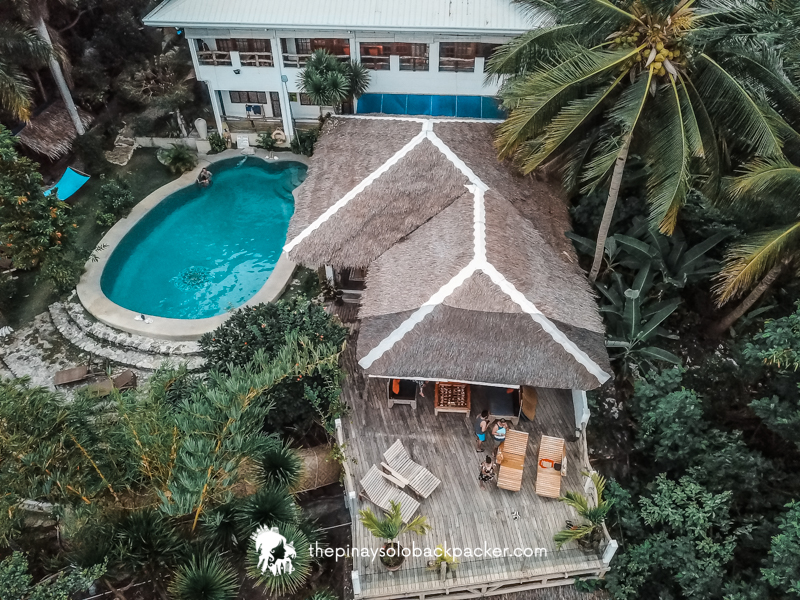 The standard and family rooms are situated near the swimming pool, mostly fan rooms. They are basic, but spacious, no fridge or TV. Rooms have balcony and Wi-Fi, but connection is poor. Again, we just did a day tour in Fantasy Lodge for the kawa bath, so I can't really write a review about the rooms until I stay there. Probably next time. You can check the room rates for each room below and book there for discounted rates.
CHECK DISCOUNTED ROOM RATES HERE
FANTASY LODGE FOOD
Unfortunately, I can't tell you much about the food because we didn't get to eat a full meal there. We were told that full meal is only for in-house guests. But we got to try their shake and fries, they were okay, nothing special. What I like about this resort is, they don't use straw, good for the Earth. You have to bring your own bamboo straw or purchase from them. Just to give you a heads up, based on reviews I read online and on other blogs, the food is not that good, they have small servings, so don't expect much. Meals start at around PHP 250/USD 5/EURO 4.
FANTASY LODGE KAWA BATH 
I first tried the kawa hot bath in Antique.  They're actually the first of its kind in the Philippines. The kawa hot bath there are located in a forest-clad mountain, overlooking a river and a rice terrace. So, as I said, when I learned there's a kawa bath in Cebu, I made sure I visit it.
There are 2 locations for the kawa hot bath in Fantasy Lodge Samboan, Cebu. The 2 gigantic kawa are located on a higher cliffside, overlooking the sea. Meanwhile, the 3 kawa bath are situated on the lower level of the cliff, right in front of the sea. The sea by the way is not that good for swimming, it's quite rocky and looking at my aerial photos, there's a sudden drop just near the shore, so be careful when swimming. Make sure you know how to swim. The deep blue part of the water is the unfathomable part of the sea.
The kawa bath in Samboan, Cebu lasts up to 1 hour. But because the water was already so hot, we didn't finish the 1 hour! Haha in case you experience this, tell the staff and open the faucet to make the water a bit colder. If you can't handle it anymore, just get out of the kawa hot bath. But I must say, I like the kawa hot bath experience in Samboan because they put a lot of herbal plants, flowers, and scented essential oil that smells really good and soothing. The staff at the kawa hot bath are really helpful too, tipping them is encouraged. They also provide towel, there' a shower beside the kawa bath where you can rinse or you can use one of their bathrooms to change clothes.
The fee for kawa hot bath in Samboan, Cebu is PHP 500/USD 9/EURO 8/SGD 13/AUD 13 per person. If you are on a day tour, there's an entrance fee of PHP 200/USD 4/EURO 3/SGD 5/AUD 5. So, basically you pay a total of PHP 700/USD 13/EURO 11/SGD 18/AUD 18 per person for the kawa hot bath in Fantasy Lodge if you are on a day tour.
If you are an in-house guest, the kawa hot bath is not free, you will still be charge PHP 500/USD 9/EURO 8/SGD 13/AUD 13 if you opt for it. They also have a massage at Fantasy Lodge, but we didn't try it.
HOW TO GET TO KAWA HOT BATH IN SAMBOAN, CEBU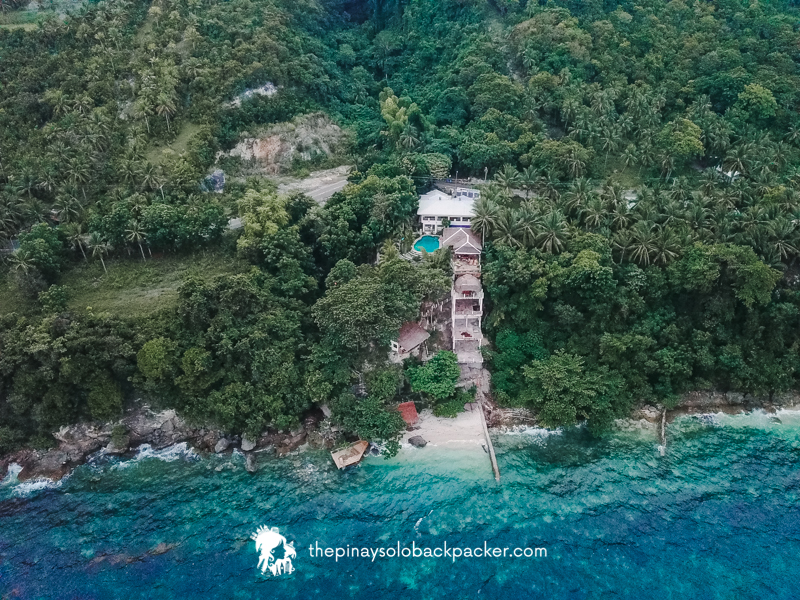 From Cebu to Fantasy Lodge
1. From Cebu city, go to South Bus Terminal beside E-Mall.
2. Ride a bus bound for Barili/Samboan. Fare is roughly PHP 175/USD 3/EURO 3/SGD 4/AUD 4. Travel time is roughly 4 hours.
3. Tell the driver you are getting off at Fantasy Lodge. The bus should drop you off in front of the resort's gate.
From Dumaguete to Fantasy Lodge
1. From Dumaguete, ride a jeep or tricycle to Fast craft Sibulan Pier. Jeepney fare is around PHP 12/USD 0.22/EURO 0.19/SGD 0.31/AUD 0.30, the jeepney terminal is near the market.
2. At Fast craft Sibulan Pier, ride the fast craft to Lilo-an Cebu. Fare is around PHP 62/USD 1.16/EURO 1/SGD 2/AUD 2. Transit time is around 20 minutes.
3. At Lilo-an Port, take a tricycle to Fantasy Lodge. Fare is around PHP 150/USD 3/EURO 2/SGD 4/AUD 4.
NEARBY ATTRACTIONS:
While there's not much to do in Fantasy Lodge, except for swimming in the pool, relaxing, having a massage and dipping in the kawa bath, the town of Samboan is known for its mesmeric waterfalls. My personal favorite is Aguinid Falls, clink the link below for the guide. Dao Falls is another popular waterfall in Samboan, but I didn't get to visit it because we run out of time.
SAMBOAN ITINERARY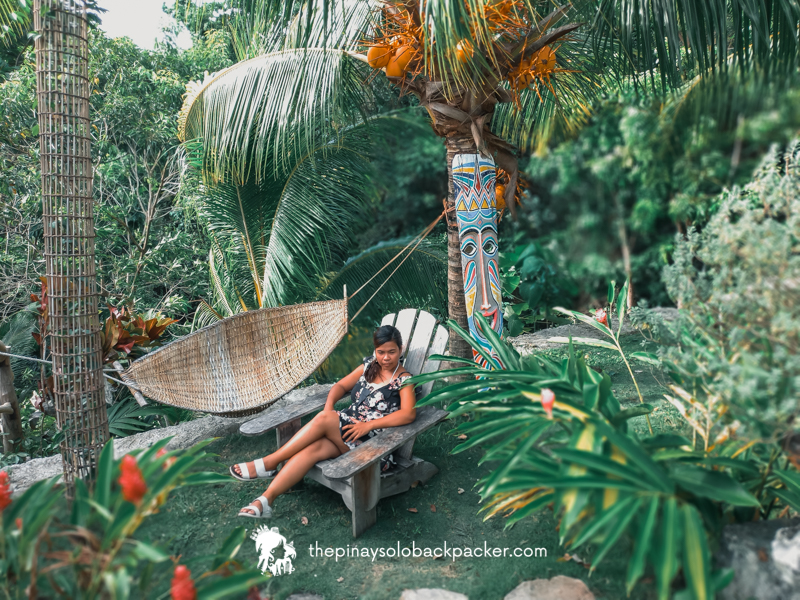 Here's a sample Samboan itinerary, perfect for day tour. This only includes Aguinid Falls. If you want to cover Dao Falls, leave earlier. I will write a separate Samboan travel guide soon.
| | |
| --- | --- |
| TIME |                                ACTIVITIES |
| 04:30 AM | Head to South Bus Terminal in Cebu City. |
| 05:00 AM | Ride Bus to Samboan or Barili, PHP 175 |
| 09:00 AM | Get off at Aguinid Falls trail in Brgy.Tangbo, Samboan |
| 09:15 AM | Rent habal-habal (motorcycle) to Aguinid Falls or walk. |
| 09:30 AM | Register and pay the entrance fees at Aguinid Falls, PHP 40 (for locals)/ PHP 60 (Foreigners). Guide is required, guide fee is up to you. |
| 10:00 AM | ETA Aguinid Falls. Explore and swim the 5 levels of Aguinid Falls. |
| 12:00 AM | ETD Aguinid Falls |
| 12:30 AM | Lunch at Samboan Proper |
| 01:30 PM | Bus or hire tricycle to Fantasy Lodge, PHP 150 (tricycle) |
| 02:00 PM | ETA Fantasy Lodge. Pay entrance fee + Kawa bath fee, PHP 200 + PHP 500 = PHP 700 |
| 02:30 PM | Start of kawa hot bath |
| 03:30 PM | End of kawa hot bath. Rinse or swim at the pool. |
| 04:00 PM | ETD Cebu.  Just hail a bus to Cebu city outside the gate of Fantasy Lodge, PHP 175 |
| 08:30 PM | ETA Cebu City |
SAMBOAN BUDGET BREAKDOWN
Here's a list of possible expenses in Samboan (if coming from Cebu City), if you do Aguinid Falls and Kawa bath at Fantasy Lodge.
| | |
| --- | --- |
| ACTIVITIES | EXPENSES |
| Bus to Samboan/Barili from Cebu | PHP 175/USD 3/EURO 3/SGD 4/AUD 4 |
| Aguinid Falls entrance Fee (locals) | PHP 40/USD 0.75/EURO 0.64/SGD 1/AUD 1 |
| Aguinid Falls Guide Fee | (up to you) |
| Tricycle to Fantasy Lodge | PHP 150/USD 3/EURO 2/SGD 4/AUD 4 |
| Fantasy Lodge entrance fee | PHP 200/USD 4/EURO 3/SGD 5/AUD 5 |
| Kawa Bath | PHP 500/USD 9/EURO 8/SGD 13/AUD 13 |
| Bus to Samboan/Barili from Cebu | PHP 175/USD 3/EURO 3/SGD 4/AUD 4 |
| Total Expenses | PHP 1,240/USD 23/EURO 20/SGD 32/AUD 32 |
 *Guide fee at Aguinid Falls, tip and food not included.
SAMBOAN SIDE TRIPS: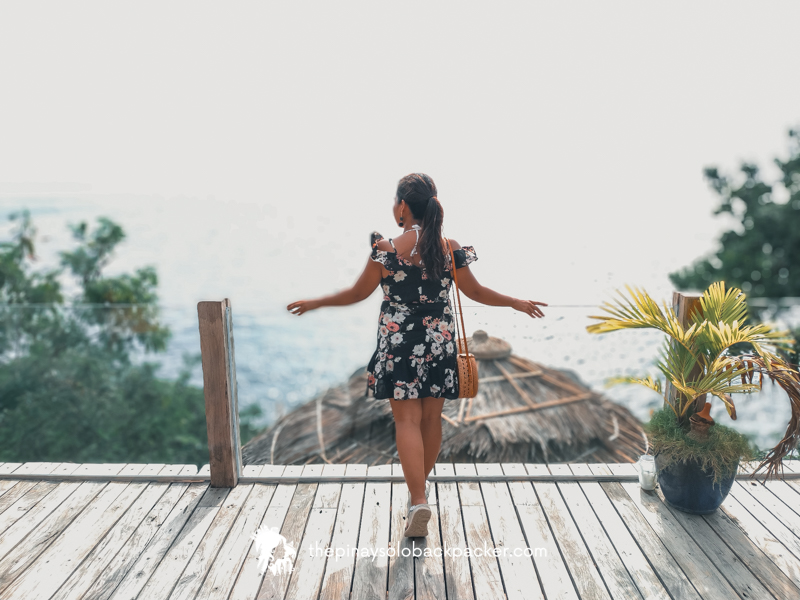 Here's a list of possible side trips from Samboan, Cebu. Click the links to read the travel guide for each destination.
FOLLOW ME ON FACEBOOK FOR TRAVEL GUIDE UPDATES
About the Blogger : Gael is a Filipina travel blogger. Her work has appeared in local and international publications.
Follow her on Facebook , Twitter and Instagram.
For advertisements, sponsorship and partnerships, you may reach her at gaelhilotinblog (at) gmail (dot) com.