From city parks to sparkling harbors to stunning heritage buildings to outdoor theaters and gorgeous night walks, there is entertainment and plenty of activities in Auckland for everyone. Even for a traveler looking for some adrenaline rush, you can never go wrong with the city as it offers various activities like skydiving, jet boating, bungee jumping, abseiling, quad biking, bridge climb and even helicopter and seaplane tours.
For wine lovers, Auckland also has some of the best wine regions that produce quality wine in a great number of varieties. Taking a ferry from the city harbor might just be your ticket to experiencing different wineries and vineyards surrounded by stunning views.
You also won't go wrong when it comes to shopping in Auckland as the city offers some of the most elegant boutiques and contemporary shopping precincts. And even for art enthusiasts, the heart of the city has various art galleries and museums that holds New Zealand's largest collection of local and international art.

And finally, for foodies, Auckland offers a diverse and innovative culinary experience; from quirky cafes to fine dining restaurants that combines different global flavors, the city is just the right place to experience the best of New Zealand. So, whether you are just visiting for a couple of days or you are starting off your great kiwi adventure by first experiencing Auckland, this guide might just be what you need to begin your journey. Now, first things first.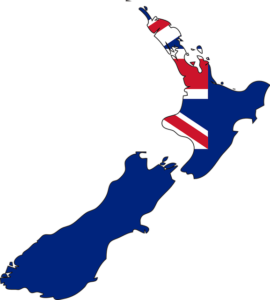 On Getting A New Zealand Visa
It usually takes about 20-25 days to get a New Zealand Visa. But did you know that you can get your NZ visitor visa in just 5 days if you are a PAL Mabuhay Miles Member? Through the ANZ's visitor visa application streamlining project, Philippine Airline Mabuhay Miles Elite and Million Milers including their partners and dependents traveling with them can now process their visa applications within five days by just presenting their Elite card and filled-up form to INZ visa centers in Manila and Cebu. Applications through the INZ website will also be accepted. This is effective until May 31, 2019 for Mabuhay Miles members who are traveling to New Zealand as tourists or as visiting relatives and friends. Those who are traveling for business purposes, this is also applicable within a duration of three months to one year.
---
HOW TO GET TO AUCKLAND NEW ZEALAND FROM MANILA
Philippine Airlines   has flights to Auckland, New Zealand four times a week every Monday, Wednesday, Thursday, and Sunday. The flight takes about 10 hours, with 1 hour layover in Cairns, Australia.  All-in economy class round-trip fares start from 924 USD (PHP 45K). The fare is inclusive of a 30 kg check-in baggage and a 7 kg hand-carry baggage allowance. An additional fee is applicable for any excess baggage.
Stay tuned for PAL's Pre-Christmas Seat sale this coming November 21-30. Flights from Manila/Cebu/Davao to Auckland is on sale for only 800 USD /Php 39k(round-trip base fare). Travel period starts on February 08, 2017 until June 30, 2017.
---
ARRIVING IN AUCKLAND, NEW ZEALAND
AND
GETTING THROUGH BIO-SECURITY
New Zealand is very strict about bringing risk items in the country. You will be given a Passenger Arrival card and will be asked if you have anything to declare. A false declaration might fine you an instant 400 NZD (PHP 14k). So it is important to be honest and if you are not sure about it, just declare it. Here are some of the things you need to declare when arriving:

⊗  All food items including cooked, uncooked, fresh, preserved, packaged or dried.
⊗  All plants and or plant products including items made from wood.
⊗  All animals or animal products.
⊗  All water products including fish, shellfish, and all water sport equipment.
⊗  Used outdoor equipment including hiking boots, tents, and the like.
⊗  Alcohol amounting more than 3 bottles of spirits and 4.5 liters of wine or beer.
⊗  Tobacco; if you have more than 50 cigarettes or other Tobacco products more than 50 grams.
⊗  Cash: NZ$10,000 or more, including traveler's check, bank drafts, money orders, etc.
---
GETTING OUT OF AUCKLAND, NEW ZEALAND AIRPORT
Airbus express is Auckland's cheapest airport transfer that operates 24hrs a day, 365 days a year. Every 10 minutes, the Express departs the airport and into the city center with a fare of $16 for adults and $6 for children.
Airport Express: 0800 103080 / +64 9 3666400
---
GETTING AROUND AUCKLAND CITY
Auckland has a lot of options ranging from trains to rental cars to camper vans to city link and hop-on-hop-off buses. When it comes to taxis, there are quite a few, but it is expensive. For long term travel, the hop-on-hop-off buses are highly recommended as they have passes that will allow you to travel around the country for a year. However, based on experience, if you are just doing a nice stroll around the city, walking won't hurt your pocket. Just use the Sky Tower as your reference point during your stroll.
Link Buses
09 366 6400
⊗  The City Link Bus (red) will get you to the shops on K Rd or take you to Wynyard Quarter
⊗  The Inner Link Bus (green) enroute to New Market, Parnell, Auckland Museum and Posonby.
⊗ The OuterLink Bus (orange) runs a circle loop from Wellesley Street, past the Universities through Epsom, Mt. Eden, St. Lukes, MOTAT to Herne Bay.
Trains
All trains arrive and depart from the Britomart Transport Centre. For details of routes and timetables, visit www.at.govt.nz
Taxis
Good news folks! Uber is available in Auckland! However, for other services, you can try:
⊗  Auckland CO-OP 09 300 3000
⊗  Alert Taxis 09 309 2000
⊗  Corporate Cabs 09 377 0773
⊗ Green Cabs 0508 477 336
Car Rentals
Note that you to be 21 years or older to rent a car. You can try Scotties Rentals. They offer cheapest rentals with a free GPS. Pickups are available at the airport or in the city. Contact 0800 736 825 or visit www.scotties.co.nz for bookings.
Passes
There are Discovery Day Passes available in Auckland that lets you travel aboard buses, trains, and inner harbour ferries for only $16. It can be purchased from bus drivers, train stations, and at the Fullers Cruise Centre. Contact 09 367 9111 for more info.
---
WEATHER IN AUCKLAND, NEW ZEALAND
Summer in Auckland starts from December to February. Autumn or fall is from March to May, Winter is from June to August, and Spring is from September to November. The average maximum daytime temperature is 23.7 °C in February and 14.5°C in July. We visited during spring and the temperatures can drop as low as 8 degree Celsius and can even get cold during the night.
---
FOREIGN EXCHANGE IN AUCKLAND, NEW ZEALAND
You can convert your foreign cash at the following money changers:
TSB
Cnr Queen and Wellesley Streets
Cnr Hurstmere and Lake Roads, Takapuna
ANZ
45 Queen St, 268 Queen Street, Cnr Queen & Victoria Street
Thomas Cook
159 Queen Street
TravelEx NZ
Domestic & International Airport
1NZD = 34.41PHP
---
INTERNET IN AUCKLAND, NEW ZEALAND
While free Wi-Fi is available in most hotels, cafes, and restaurants, availing a local sim card will probably one of your cheapest options. During my stay, I bought a 20 NZD (PHP 680) Vodafone sim card with a reasonable amount of internet good for one week. For add-ons, 500MB data is available for 12 NZD (PHP 410), while 1GB data is available for 20 NZD (PHP 680). You can top up at a nearby Alfa Mart or any convenience store.  You may also rent a Wi-Fi router like Flytpack.
---
PLACES TO SEE IN AUCKLAND, NEW ZEALAND
1.  Mt Eden
Mt Eden or "Maungawhau", the 'Mountain of the Whau tree' in the Maori language, is considered as one of the highest natural point in Auckland. The mountain that was once a volcano, erupting 15,000 years ago, formed a huge 50-metre deep crater known as the food bowl of Maotaho, and is considered a sacred Maori place. The mountain is also famous for picnics and day hikes with breathtaking views of Auckland at the summit.
Admission: FREE
Opening Hours: The summit gate is open daily from 7: 00 AM -8:30 PM in summer and 7:00 AM -7:00 PM in winter.
How to get to Mt. Eden
By Bus
From Downtown Britomart, Take the Metro bus number 274 or 277. Buses are available from 7:00 AM to 7:00 PM and leaves every 15 minutes. On Saturdays and Sundays, buses leave approximately every 30 mins.
By Train
You can travel to Mt Eden using the Western line of the rail network servicing Auckland. From the Mt Eden station, there will be a 1.7 km walk to the park.
2.  Waiheke Island
With just about 40min ferry ride from Downtown Auckland, Waiheke Island boasts stunning beaches, wineries, vineyards, bohemian artists, olive groves, restaurants and some great activities like wine tours, archery, kayaking, zip lining, mountain biking, horseback riding, and paddle boarding. Also, the island produces some of New Zealand's best wines. If you are planning a day trip on the island, Mudbrick's rose is definitely a must-try!
**Tour rates start at $100 depending on the activity 
How to get to Waiheke Island
Fullers & Explore Ferries depart regulary from downtown Auckland to Matia Matia Bay, Waiheke.  Return Fares are as follows:
ADULT $36
CHILD (5-15yrs old) $18
FAMILY (2 Adults and up to 4 children, or 1 Adult up to 5 children) $98
**Children under 5 years old are free on the ferries.
3.  Sky Tower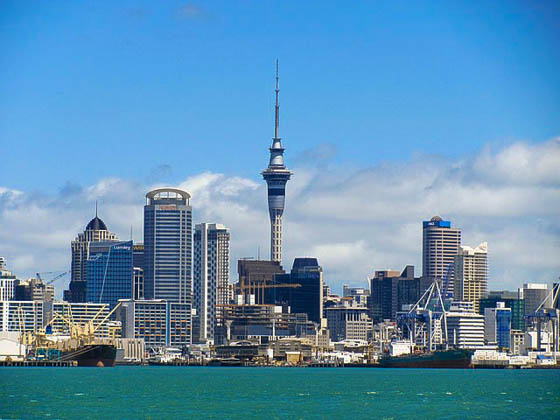 Standing 328 meters tall in the heart of Auckland is the Sky tower, an iconic structure that provides a bird's-eye view of the whole city. With a 360 degree panoramic view stretching from up to 80 kilometers in every direction, this place is a perfect side trip on your day trip Auckland Itinerary. Whether you want to view the city 220 meters above sea level or you are craving for some adrenaline pumping activities like bungee  jumping, heading to the Sky Tower is always worth your time.
Opening Hours: 9am-10pm daily
Sky Tower Admissions:
Single Entry
Adult $28
Child (6-14yrs old) $11
Children under 5 years are free
Activities: 10am-6pm Daily
Sky Jump
ADULT $225
Backpacker with ID $195
Child (10-15) $175
Sky Walk
ADULT $145
Backpacker with ID $125
Child (10-15) $115
4.  Kelly Tarlton's Sea Life Aquarium
Journey through 10 themed zones with over 30 live animal displays and see over 80 different species. Kelly Tarlton's Sea Life Aquarium offer a unique Southern Ocean experience for tourists looking for a nice day trip in Auckland. Here, you can see up close some playful Gentoo penguins, come face to face with sharks, giant stingrays, sea horses and other sea creatures.
Opening Hours: 9:30am-5pm Daily (last enry at 4pm)
Admission:
ADULT $39
CHILD $22
**Children below 2 years old are free
+64 9 531 5065
www.kellytarltons.co.nz
How to get to Kelly Tarlton's Sea Life Aquarium
The Auckland Hop-on-Hop-off explorer buses offer tours that pass by Kelly Tarlton's Sea Life Aquarium. For Bookings and more details visit www.explorerbus.co.nz
5.  Auckland Art Gallery Toi o Tamaki
Home to New Zealand's largest collection of local and international art, the gallery is a great place to immerse yourself in some of the country's most inspiring visual masterpieces. Enter between majestic kauri columns and take a journey through New Zealand's unique cultural history. Learn more about the country's leading artists and key artworks by visiting one of Auckland's iconic buildings, the Auckland Art Gallery Toi o Tamaki.
Opening Hours: 10am-5pm daily except Christmas Day.
Admission: FREE
How to get to Auckland Art Gallery Toi o Tamaki
The gallery is just a 5min walk from Queen St via Wellesley st. E. It is near the Auckland Library.
6.  Queen Street
Probably the most interesting walks you'll ever do in Auckland is to walk along Queen St. It starts from Queens Wharf on the Auckland waterfront to the Britomart Transport Centre and the Downtown Ferry Terminal. Also, together adjacent with High Street, here, you will find boutiques of local designers and some of Europe's luxurious fashion houses. Restaurants, bars, and cafes can also be found lining up the streets.
---
WHERE TO EAT IN NEW ZEALAND
Tony's Steakhouse
For 50 years, Tony's Steakhouse has always been loved by locals and sought out by tourists. The place is known for a great selection of steaks and seafood. If you can't make up your mind, go for the pepper steak! One of the bests. The average cost of dinner for two people is around $110.
Opening Hours: 11:45 AM-2:15 PM; 5:00 PM-10:00 PM
Address: 27 Wellesley Stret West, Auckland CBD, Auckland
Angus Steak House
Above all, the land of the long white cloud will probably fascinate you with steak dinners along with some of the best wines! And if there's any place to have some of the best steaks in town, it's in Angus Steak house. Serving their customers for almost 40 years, here, you get to choose your selection of Prime Angus beef, rack of lamb, Pork chop or Venison and have it cooked by their chef to your liking. Steak prices start from $39.90, includes salad bar.
Location: 8 Fort Lane, Auckland City
Opening Hours:
Lunch (Mon-Fri) 12:00 PM-2:30 PM
Dinner (Mon-Sun) 5:00 PM-11:00 PM
Little Mexico Cantina

A hidden gem just right across Tony's and close to Queen Street. If you are a fan of Mexican food, this is the place to be! The average cost of dinner for 2 is around $70.
Opening Hours: 11:00 AM-2:00 PM, 4:00 PM -11:00 PM
Address: 15-31 CBD, Auckland, Wellesley Street West, Auckland
Mellow
Love coffee or craving for some gelato? Head straight to Mellow!!! Don't forget to try the Chocolate shaved ice! The best one we ever tasted! Prices start from $3.5
Opening Hours: 9: 00 AM -10:00 PM
Address: 42B High Street, Auckland CBD, Auckland 1010
---
WHERE TO SHOP IN AUCKLAND, NEW ZEALAND
Queen Street is where you will find most shops in Auckland. You can checkout Britomart or venture up to Vulcan Lane and into the High Street for some fantastic boutiques and other specialist stores. At Ponsonby Road, you can also find great cafes, cool restaurants, and some craft shops. If you are looking for great bargains, definitely head straight to Dress Mart in Onehunga or explore Sylvia Park, one of the largest shopping malls in New Zealand where you will find more than 200 outlet stores.
Dress Mart
151 Arthur St, Onehunga
Opening Hours: 10:00 AM -5:00 PM daily, 10:00 AM -7:00 PM on Thursdays
How to get to Dress Mart
You can board the free Tourist Shuttle Bus to Dress Mart at pickup/drop off locations within the CBD area, including: Langham, Rendezvous, 77 Victoria Street West, 175 Queen Street, and Mercure. Shuttle runs Monday to Friday only with a total of 4 trips per day.
Sylvia Park
286 Mount Wellington Hwy, Mount Wellington,
Auckland 1060, New Zealand
Opening Hours: 9:00 AM -7:00 PM Daily, Thursdays & Fridays at 9:00 AM -9:00 PM
How to get to Sylvia Park
You can catch the Outerlink Buses (orange) that leave 25 Symonds St every hour or opt to take a cab which will probably cost you around $40-$50
---
WHERE TO STAY IN AUCKLAND NEW ZEALAND
Whether you prefer the comfort of a hotel or you just want a budget hostel, you can find a lot of options in Auckland.
For Backpackers, I highly recommend Nomads Hostel. They offer the cheapest accommodations for a dorm-type room.
Nomads Hostel
16-20 Fort Street, Auckland, New Zealand 1010
Check room rates and book a room here
For hotels, Grand Millenium is a nice place with a strategic location—walking distance to the nearby shops and restaurants.
Grand Millennium Hotel
71 Mayoral Dr, Auckland, 1010, New Zealand
Check room rates and book a room here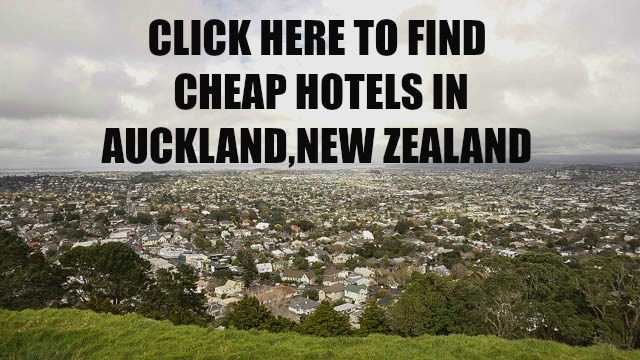 ---
SAMPLE BUDGET FOR AUCKLAND, NEW ZEALAND TRIP
AVERAGE DAILY BUDGET: $70-$200
Hostel accommodations in Auckland are usually around $22-$40. A minimum $15-$20 is enough for food and beverages per day. You can have a burger meal for $5, although steak and wine dinners would probably cost you more. Your fare allowance depends on the destination, but a $30-$50 allowance per day should be more than enough (if you avoid taking a cab). The activities are what's really going to hurt your pocket. It starts from $90-$400 from the basic wine tours to sky diving and seaplane tours. On the brighter note, there are a lot of free activities you can try around the city like hiking and museum tours. But then again, you are in New Zealand, your life is awesome, go out there and live life to its fullest!
---
SUGGESTED AUCKLAND NEW ZEALAND ITINERARY
| | |
| --- | --- |
| Day 1 | ACTIVITY |
| 11:00 PM | Estimated departure from Manila |
| Day 2 | |
| 03:15 PM | Arrival in Auckland (Allow 1-2hrs to get through customs and biosecurity) |
| 05:00 PM | Board Airbus Express to City Center |
| 06:00 PM | Check in at hostel |
| 07:00 PM | Dinner |
| 08:00 PM | Rest/Stroll Around Queen St |
| Day 3 | |
| 05:00 PM | Wakeup Call |
| 06:00 AM | Breakfast |
| 07:00 AM | Estimated departure to Downtown Brito Mart |
| 07:30 AM | Estimated arrival at Downtown Britomart, Board bus to Mt. Eden |
| 08:30 AM | Estimated arrival at Mt. Eden |
| 11:00 AM | Board bus to Britomart |
| 12:00 PM | Lunch at Queen Street |
| 01:00 PM | Estimated departure to Kelly Tarlton's |
| 02:00 PM | Estimated arrival at Kelly Tarlton's |
| 05:00 PM | Depart Kelly Tarlton's |
| 06:30 PM | Early Dinner at Angus Steak House |
| 08:00 PM | Explore Queen Street |
| 10:00 PM | Rest |
| Day 4 | |
| 07:00 AM | Wake up Call |
| 08:00 AM | Breakfast at Nomads |
| 09:45 AM | Walk to Pier 2, Ferry Terminal, 99 Quay St, Downtown Auckland |
| 10:15 AM | Estimated arrival at Pier Terminal, Buy Tickets to Waiheke |
| 11:00 AM | Board Ferry to Waiheke Island |
| 11:40 AM | Estimated arrival at Waiheke Island, Start Taste of Waiheke Wine Tour with Fullers |
| 12:30 AM | Lunch |
| 03:00 PM | Board Ferry to Pier 2, Downtown Auckland Terminal |
| 04:40 PM | Estimated arrival Pier 2 Terminal |
| 05:00 PM | Walk back to Queen St. for Dinner |
| 06:00 PM | Early Dinner |
| 09:00 PM | Rest |
| Day 5 | |
| 06:00 AM | Wakeup Call |
| 07:00 AM | Breakfast |
| 08:00 AM | Tour city |
|     09:00 AM | Walk to Sky Tower, Try Activities |
| 11:00 AM | Lunch |
| 12:00 PM | Check out Auckland Museum/ Travel to Dress Mart |
| 01:30 PM | Back to Hotel, Check out |
| 03:00 PM | Travel to Airport/ Proceed with Kiwi Adventure–Hobbiton/Rotorua/Waitomo |
---
BUDGET TRAVEL TIPS FOR AUCKLAND, NEW ZEALAND

⊗  Most hostels have kitchens where you can cook your food. Cooking will help you save more than eating out in restaurants.
⊗  Buy food from the bigger supermarkets than the smaller ones. It's a lot cheaper!
⊗  If you are planning to stay at Nomads Backpacker's Hostel, book your room 5 days prior to your visit. They are always fully booked so better do your reservations as early as possible. Online bookings also offer discounts than bookings done through walk-ins.
⊗  Do your food shopping just before closing time in the supermarket. Fresh items are suddenly on sale!
⊗  Ditch the google map and use the Sky Tower as reference point when exploring the city. You can save your data allowance and you will then realize that the city isn't that big.
⊗  Don't hesitate to ask around, the kiwis are very friendly and approachable.
⊗  Buy a local sim card instead of using roaming. 2degrees sim cards are the cheapest, however, Vodafone simcards  provides the fastest internet.
⊗  Check the season of your time of visit so you'll know what clothes to pack.
⊗  For midnight strolls, you'll love Queen St.
---
ABOUT THE WRITER AND PHOTOGRAPHER:
Hannah Cepe is a 22 year old Fine Art Photographer and solo traveler based in Manila, Philippines. Born with a keen eye for the arts and a passion towards photography, Hannah dreams of traveling the world and creating stories through her photographs.  Follow her adventures on Instagram @hannahcepe.
FOLLOW ME ON FACEBOOK FOR TRAVEL GUIDE UPDATES
FOLLOW ME ON INSTAGRAM