If there's something that a decade of travel has taught me, it's that the travel bug never fades. That's why I like discovering new places, trying different ways of traveling, or revisiting familiar places and experiencing them in a different light.
Recently, I have tried a booming style of traveling – luxury cruising at a reasonable price via Genting Dream, a gigantic cruise ship that is designed to accommodate the fast-growing Asian Market.
Genting Hong Kong, Dream Cruises' parent company has been the business of cruises for over 2 decades.  They launched Dream Cruises that offers luxury cruises focusing on Asia, but compared to traditional cruises, the rate is more reasonable. Currently there are 3 ships under the Dream Cruises fleet:
Explorer Dream – the main dream cruises vessel sailing in Australian
Genting Dream – offers varied Asian-based itineraries
World Dream – regularly sails to Hong Kong
---
WHY CHOOSE GENTING DREAM?
---
If you want to experience a cruise for the first time, I highly recommend cruising with Genting Dream, it's a great introduction to cruising for Filipinos and Southeast Asians because of the following reasons:
it's affordable (compared to traditional luxury cruise lines)
it's available throughout the year
it's sailing to visa-free countries (Southeast Asia countries)
Let 's go into details.
---
1.GENTING DREAM IS REASONABLY-PRICED
---
"How much is the GENTING DREAM CRUISE?" I often get this question. Cruises are pretty known to be expensive, yes, but with the tight competition nowadays, sailing on a cruise ship is getting more and more affordable. But while most cruises are now reasonably-priced, still, one of the reasons why many Filipino travelers are hesitant to book a cruise is the hassle and cost of booking a roundtrip flight from the Philippines to Singapore or to other port countries.
Good news is, Dream Cruises is not afraid to venture outside the box to deliver bold, luxurious, and affordable style of cruising.  They are currently offering special FLY CRUISE packages in partnership with Singapore Airlines. It means, you don't need to worry about booking your flight from Manila to Singapore and vice versa because the roundtrip Manila-Singapore-Manila is already included the FLY CRUISE package! And because it's Singapore Airline, expect a high level of service. Promotion will run until December 31, 2019 for cruises sailing until March 31,2020, please refer the official website of Genting Dream Cruise.
IMPORTANT:

The

FLY AND CRUISE PACKAGE has been extended until December 31, 2019!!! For sail dates until March 31, 2020. 
Another great thing about the FLY CRUISE package is, you don't have to fly back to the Philippines right after your done with the Genting Dream Cruise.  You actually have the option to have your return flight to Manila stretched by booking your return flight from Singapore to Manila on an extended date.  So, for example if you wish to explore more of Singapore at your own expense or  perhaps make a side trip to the neighboring Malaysia, you can still extend for a few days in Singapore after your cruise.  Just make sure your return flight date is within the validity period of your free Singapore visa!
Take note though that since most cabins are generally good for 2 persons, it's best to cruise with someone – your loved ones, child, friend, colleague, etc. so you can share the cost.  The rate below is per person rate, but I also included the Genting Dream cabin price list (good for 2 persons) below.
Here are  the sample rates for the current FLY CRUISE promotion.
2 Nights Genting Dream Cruise from Singapore
Ship: Genting Dream
Departs from: Marina Bay Cruise Center
Cruise Price: Rates start from $315 (PHP16,122 – SGD 429 – MYR 1,319 – AUD 462 – IDR 4,415,954) per person
Here's a sample price list of cabins (good for 2 persons) for Genting Dream Cruise for the Singapore – Bintan – Singapore itinerary:

*This is a screenshot from the official Dream Cruises' website when I tried to mock book for January 2020. Price may also vary depending on the season (peak and off-peak season).
OTHER SOUTHEAST ASIAN CRUISES VIA GENTING DREAM
Genting Dream 2 Nights Cruise: Rates start from $315 (PHP16,122 – SGD 429 – MYR 1,319 – AUD 462 – IDR 4,415,954) per person
Sailing to Melaka l Kuala Lumpur l Bintan
Genting Dream 3 Nights Cruise: Rates start from $443 (PHP 22,686 – SGD 604 – MYR  1,854 – AUD 649 – IDR 6,217, 505) per person
Sailing to Penang -Phuket l Penang – Langkawi – Kuala Lumpur
Genting Dream 5 Nights Cruise: Rates start from $543 (PHP 27,807 – SGD 740 – MYR 2,273 – IDR – 7,621,005 –  AUD 2,273,) per person.
Sailing to Nha Trang -Ho Chi Minh, Surabaya – North Bali, Penang, Phuket. Langkawi, Kuala Lumpur­­­-
 *Prices and conversion rates shown above are the rates at the time of writing. Rates may change without prior notice.
Contact: call (02) 836 6080 or email [email protected]
Important: Cabins are limited for promotional fare. When booking online, the next available cabin fare will be shown. Best to book  a few months ahead if you want to secure a room in the more affordable cabin.
If you'll compare that cruise rates mentioned above (that includes the roundtrip airfare) from rates of other cruise lines, it's definitely a steal!
---
2.GENTING DREAM CRUISE IS AVAILABLE THROUGHOUT THE YEAR
---
While other cruise ships only offer cruise for a certain period or season (you have to adjust your schedule to fit the cruise dates since the sail date is limited), Genting Dream Cruise sails throughout the year in Southeast Asia.  So, every month, they have a schedule for varied routes in this region, that makes it more convenient for you to plot your vacation leaves. Best to book a couple of months ahead though to secure the more affordable cabins.
Here's the schedule of the Genting Dream Cruise Itinerary (Singapore – Bintan – Singapore Cruise Dates). This is the same route we took recently.
| | |
| --- | --- |
|   | GENTING DREAM CRUISE DATES |
| November  2019 | Nov 15, 22,29 |
| December 2019 | Dec 6, 13, 20, 27 |
| January 2019 | Jan 10, 31 |
| February 2019 | Feb 7, 14, 21, 28 |
| March 2019 | Mar 6, 13, 20, 27 |
| April 2020 | Apr 3 |
---
3. GENTING DREAM CRUISE IS SAILING TO VISA-FREE COUNTRIES IN ASIA
---
Another notable reason why you should choose Genting Dream for your first cruise is, this vessel has many exciting Southeast Asia-based itineraries (Singapore, Malaysia, Indonesia, Thailand, and Vietnam) that are visa-free for Philippine Passport holders, Singaporeans, Malaysians, Indonesians, Vietnamese and Thai. So, you don't have to fret about visa processing. Talk about less hassle.
---
SAMPLE GENTING DREAM CRUISE ITINERARY + BUDGET
---
(2 DAYS SINGAPORE – BINTAN -SINGAPORE ITINERARY)
 Here's a rough estimate of how much it'll cost for a 2 Day Genting Dream Cruise for the Singapore – Bintan – Singapore cruise. The sample price below for the Singapore-Bintan Island cruise package is for the interior room, the most affordable room.
Important: Sample budget  below is good for 1 person staying at the interior room (cheapest cabin), shopping expenses and other personal expenses. A mandatory gratuity of SGD21 per night is charged to EVERY guest. For guests staying in the suite, it's SGD26 per night. This rule is not applicable to infants below two years old.
| | |
| --- | --- |
| DAY 1 | ARRIVAL AND SHIP EMBARKATION |
|   | GENTING DREAM FLY CRUISE PACKAGE $315 (PHP16,122) |
|   | Mandatory gratuity SGD 21 (PHP 789) |
| 07:40 AM | Manila to Singapore via Singapore Airlines (Fly Cruise Package) |
| 11:30 AM | ETA Changi Airport. Clear Immigration. |
| 12:00 PM | Proceed to Changi Lounge at Jewel Changi Airport. |
| 12:15 PM | Buffet lunch at Changi Lounge (FREE with Fly-Cruise Transfer) |
| 01:00 PM | HSBC Rainforest Vortex  (FREE) |
| 01:30 PM | Changi Airport Experience SGD 25 (PHP 938) |
| 02:30 PM | Transfer to Marina Bay Cruise Centre (FREE with Fly Cruise Transfer) |
| 05:00 PM | Cruise Check-in |
| 07:00 PM | Welcome Program |
| 08:00 PM | Dinner (FREE with cruise package) |
| 10:00 PM | Sleep |
| Day 1 Expenses | SGD 361 (PHP 17,849) |
|   |   |
| DAY 2 | BINTAN ISLAND   |
|   | Shore Excursion (Starts from SGD 50 – PHP 1,878) |
| 08:00 AM | Arrival in Bintan Island. |
| 12:00 PM | Lunch |
| 03:00 PM | End of Bintan Island tour (Shore excursion) |
| 04:00 PM | Return to Genting Dream Cruise ship |
| 06:00 PM | Dinner (FREE with cruise package) |
| 07:00 PM | Watch show (FREE with cruise package) |
| DAY 2 EXPENSES | SGD 50 (PHP 1,878) |
|   |   |
| DAY 3 | DEPARTURE |
| 10:00 AM | ETA Singapore |
| 11:00 AM | Brunch (FREE with cruise package) |
| 11:30 AM | Disembarkation |
| 12:00 PM | Lunch (SGD 27 – PHP 1,000) |
| 03:00 PM | Transit to Changi Airport |
| 07:25 PM | Singapore to Manila Flight via Singapore Airlines |
| 10:00 PM | ETA Manila |
| DAY 3 EXPENSES | SGD 27  (PHP 1,000) |
|   |   |
| TOTAL EXPENSES | SGD 438 (PHP 20,727) per person |
 *Dream Cruises charges a per person gratuity as part of our cruise offering. The gratuity will be charged onboard to our guests' stateroom folio at the end of the cruise when the guest settles their onboard expenses. Gratuities charge policy is subject to change at any time. Click here for more information about gratuities.
 *Prices may change without prior notice. Price may also vary depending on the season (peak and off-peak season).
---
GENTING DREAM: CRUISE GUIDE FOR FIRST TIMERS
---
 If you've already made up your mind in choosing Genting Dream Cruise for your first cruise experience, here's a detailed guide to help you plan your trip.
---
PRE-TRIP PREPARATION
---
TRAVEL DOCUMENTS: Prepare your passport, photocopy of your passport bio page, visa (if necessary), and copy of your cruise ticket.  But if you are a Philippine Passport holder, no visa is needed since the cruise destinations for Genting Dream is within Southeast Asia. Please ensure that your passport has at least 6 months validity from the end of your cruise date with at least 2 blank pages for entry stamp.
If you're traveling with a child that has a different family name from the parent, you should present the child's valid passport and visa (if needed), including the child's birth certificate (original, a notarized copy or a certified copy). The name of the parent and the child must be linked through legal documents.
If a child is traveling with an adult who is not a legal guardian, s/he is required to provide the child's birth certificate (original, a notarized copy or a certified copy) as well as a signed authorization letter (original and certified copy) by at least one parent and a DSWD clearance.
Also, a minor illegitimate child who is traveling abroad accompanied by the biological father only is required to secure a travel clearance certificate as parental authority is vested only to the mother of the child, per article 176 of the Family Code of the Philippines. However, if a Court Order has granted parental authority to the father, a DSWD travel clearance is not required.
For more information on the DSWD travel clearance for  Filipino minors, CLICK HERE.  You may need to present the above mentioned documents to Immigration Officials, and the documents will be collected upon check-in formalities. For more information, contact Genting Dream Cruise.
Take note that guests are responsible for obtaining all required travel documents before departure.  If you fail to complete the necessary travel documents, then you will be denied boarding and there's no refund or compensation.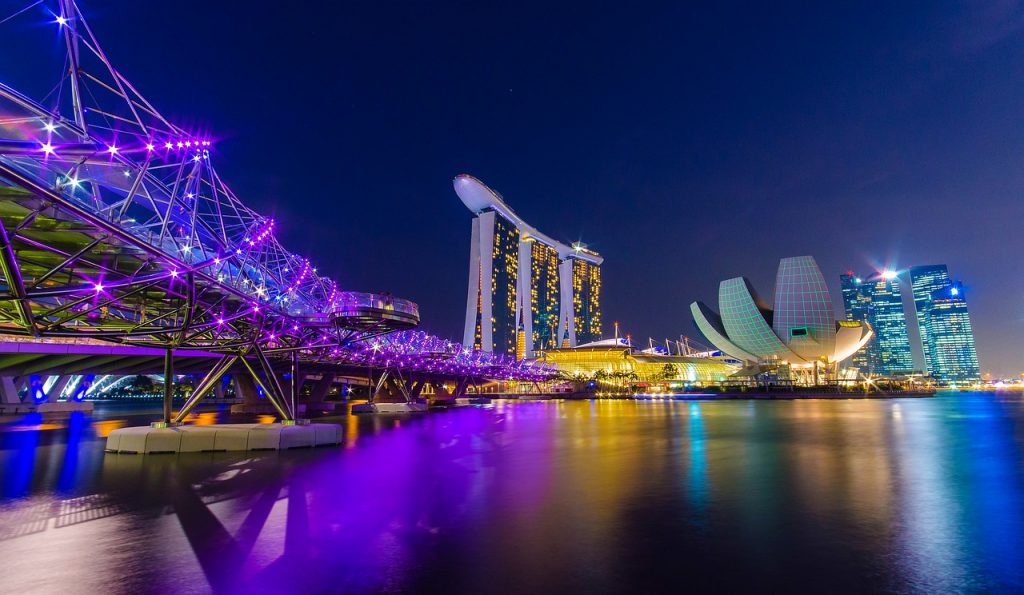 ---
LUGGAGE:  Pack like you would for a resort vacation.  Bring swimwear and sunblock if you want to use the pool and bring appropriate workout clothes if you want to use the gym.  And while I encourage you to bring comfortable clothes, you may want to consider bringing at least one formal or casual outfit that you can wear to a formal dinner or when watching a show. Shorts and slippers are ONLY allowed in open pool decks and Lido Restaurant, so remember to pack your shoes. Cruise holidays are typically casual by day, and by evening, the dress code varies by establishment or occasion.
You can bring as many OOTD outfits as you like, but remember that each guest is only allowed to bring up to 2 pieces of personal luggage onboard. Also, check with the airline for baggage policy and the maximum weight for your check-in baggage, which is usually indicated on your airline ticket.
Luggage check-in will be available at the check-in counter. Do not check-in your medicine or important travel documents to avoid delays. Remember that bringing raw food is prohibited as they are subject to local quarantine regulations. Flying a drone isn't allowed on a cruise ship, so better not to carry one to avoid the hassle of being interrogated by Immigration Officials for bringing a drone onboard a cruise ship. For the convenience of other guests and to help ensure the most sanitary staterooms, pets are not allowed onboard.
Changi Lounge is now offering the Fly-Cruise Transfer Service to help facilitate intermodal travel.  The Fly Cruise Transfer Service is a seamless transfer service for passengers flying into Singapore and sailing out on ferries and cruise lines such as Genting Dream Cruise Ship. I'll discuss this in detail below under the CHECK-IN Procedure.  Basically, your check-in luggage will be seamlessly transferred from your arriving flight in Changi into your cruise ship. So, you don't have to worry about it, because Changi Lounge will take care of it for you.  You will just meet your luggage at your cabin!
---
TOILETRIES: Even though Genting Dream Cruise ship provides toiletries such as shower gel, shampoo, conditioner, soap, toothbrush and toothpaste, cotton buds, and tissues, if you want to avoid the use of single-use plastic, you can bring your own toiletries.
Also, since the tap water in the stateroom is good for drinking, you may bring your own water bottle to refill.  But there's also bottled mineral water in the cabin, which is refilled daily.
POWER SOCKET: Bring travel adapter as most of the power socket are China sockets, but there's  also a USB socket on each side of the bed, very convenient for phone charging. Extension wires are usually prohibited from cruise ships so avoid bringing one.
---
CURRENCY: The currency onboard is Singapore Dollar.  Money changer is also available onboard.  But if you are going to join the Shore Excursion or you will be doing a private tour, prepare the currency for your travel destination. In our case, since Bintan Island (part of Indonesia) is our destination, I made sure I have Indonesian Rupiah in case I want to buy something.
---
TIME: While onboard the Genting Dream, Singapore time is used. Adjust your watch if needed.
---
WIFI: You may use the onboard Wi-Fi service for a fee to stay connected online. Wi-Fi fee will cost you SGD 19 (PHP 714) for 1 night and SGD 38 (PHP 1,428) for 2 nights.  It's not the best internet because usually the connection is intermittent, but at least you'd be able to access Instagram, Facebook, e-mail, WhatsApp, Viber, etc.
---
DREAM CRUISE APP:  It's highly recommended to download the Dream Cruise Mobile App prior to embarkation. You can use this  helpful app to view the daily timetable of activities, show time, restaurant open hours and menus, availability of cruise facilities, and monitor a detailed breakdown of onboard purchases charged to your stateroom (if there is any).  Also, if you don't have internet, you can use the Dream Cruise App to stay connected with your loved ones or peers onboard since it has a built-in instant messaging function for guest onboard.
---
CHECK-IN PROCEDURE
---
Genting Dream's home port is Marina Bay Cruise Center in Singapore, this is where you will board the ship so make your way there. It's advisable to arrive at Marina Bay Cruise Port at least 1 hour before your scheduled departure. Ensure you have all your travel documents as you need this for the check-in procedure.
Take note that guests need to present present their cruise tickets at check-in counter to claim their stateroom key card. The key card is essential to be able to enjoy the cruise lifestyle, it will serve your access to your cabin room and it works like a credit card as you can charge the products or services you purchase inside the cruise ship here. You can settle your account on the last day of your cruise. So, never lose your key card, as it contains your personal information and other people can charge to the card. In case you lose it, go to the reception right away and request for a replacement access card so the lost card can be cancelled.
Online check-in for Genting Dream is available from 7 days up to 24 hours in advance prior to departure. CLICK HERE   to check-in. For guests who checked-in online, there will be designated counters.
IMPORTANT: If you didn't book the FLY CRUISE TRANSFER SERVICE,  you can go directly to Marina Bay Cruise Center to check-in and drop your luggage.
FLY CRUISE TRANSFER SERVICE 
Again, as I mentioned above, Changi Lounge is now offering the Fly-Cruise Transfer Service to help facilitate intermodal travel.  The Fly Cruise Transfer Service is a seamless transfer service for passengers flying into Singapore and sailing out on ferries and cruise lines such as Genting Dream Cruise Ship.
If you avail of the Fly-Cruise Transfer service, after clearing Immigration and security check at Changi Airport, just go straight  to Changi Lounge at Jewel Changi Airport Service.
Basically, if you book this service, you will enjoy the following:
♥ Seamless Bag Transfer. Upon checking-in your luggage at the airport in Manila, the staff of Singapore Airlines will place a special tag on your luggage, and your luggage from Changi Airport to Genting Dream cruise ship will be seamlessly transferred to your cabin!  Verify this with the airline crew upon check-in or upon your arrival at Changi Airport in Singapore for your peace of mind.
♥  Advance cruise check-in at Changi Lounge. You can check-in to your cruise in advance at Changi Lounge and get your key card. No need to check-in at Marina Bay Cruise Center.
♥  Enjoy Changi Lounge facilities. Aside from the stress-free transfer to Marina Bay Cruise Center, you can also enjoy the free flow of refreshments, complimentary buffet, internet connection, power socket, and business facilities at the Changi Lounge. There's also a shower room and napping amenities here.
♥  Enjoy Jewel Changi Attractions. While you are at it, don't miss the Jewel Changi Airport attractions, such as the Instagram-worthy Rain Vortex (FREE) and the Changi Experience (adult – SGD 25, child/senior SGD 17).
The HSBC Rain Vortex is the world's tallest indoor waterfall where harvested rainwater cascades through the oculus on the roof of Jewel Changi and streams down seven floors to Level B2.  Interestingly, the new sky train connecting Changi Airport Terminal 2 and 3 runs through the interior of  Jewel, so if you are aboard the train, you can get a closer look at the Rain Vortex.
Meanwhile, the Changi Experience Studio is a newly opened digital attraction at Level 4 of Jewel Changi featuring interactive exhibits, immersive shows, gallery exhibits and interactive games that all begins with a simple piece of cardboard that serves as your travel guide! Talk about new level of fun!  I'll discuss both of them details on a separate blogpost.
♥ Convenient Ground Transfer.  Your transportation from Jewel Changi Airport will also be fully covered, so expect a comfortable and stress-free journey by bus to Marina Bay Center.
---
IMMIGRATION
---
After check-in at Marina Bay Cruise Center, follow the sign to the Immigration where you need to clear Immigration. Present your passport, cruise ticket, and other travel documents if needed.  Then, you need to pass through security check.
---
BOARDING
---
There are 2 lines for boarding; one line is dedicated to The Palace (the most expensive stateroom) guests, and the other line is for the rest of the passengers.  Upon boarding the Genting Dream cruise ship, present your key card and passport. The crew will take your passport. Don't fret as this is a standard procedure. They will keep your passport throughout the sailing period and you can get it back before check-out and disembarking the vessel at the end of the cruise.
In my experience, despite the bulk of passengers and long queue at the Immigration and security check-in, boarding the Genting Dream vessel was a relatively organize and smooth process.
---
SAFETY DRILL
---
There's a mandatory muster drill for all guests before the ship sails. The safety drill will explain all the safety procedures in the unlikely event of an emergency, e.g. how to put on your life jacket, where to assemble, and location of the emergency exits.  It's important to remember that there are still rules that cruisers need to obey when at sailing at sea and if you fail to comply to these rules, it could result in you getting kicked off the vessel or banned for life in Genting Dreams. So, no matter how tired or lazy you are or how many times you've been on a cruise, you must attend the safety drill. Period.
---
GENTING DREAM CRUISE REVIEW
---
 THE SHIP
When I first saw the Genting Dream Cruise Ship, I find it strikingly fine-looking and gigantic. After all, this German-built vessel (built by Meyer Werft at Papenburg, Germany) takes pride in being the first ship built under Genting Hong Kong's premium cruise line brand Dream Cruises, and became the first Asian brand to offer premium cruises. Its neck-swiveling hull art entitled "Voyage of Lover's Dream"', a love story between a mermaid and an astronaut, was tastefully created by London-based pop artist Jacky Tsai. A beautiful blend of oriental and western flair.
Genting Dream is designed to accommodate the rapidly growing Asian cruise market, offering various Southeast Asian itineraries.  The 19-deck ship has a total length of 335 m and width of 39.7m, equipped with 1,680 cabins, 1,278 outdoor cabins, and 3,360 passenger cabins that can accommodate around 3,400 passengers and 2,000 crew members. Definitely one of the largest cruise ships in the world.
---
THE CABIN
The Genting Dream Cruise ship has spacious staterooms and 70% of the staterooms come with private balcony. They have 5 types of rooms: Interior, Ocean View, Balcony, Balcony Deluxe, and The Palace (exclusive suites).
For families traveling together, you may request for rooms with connecting doors for added convenience.
I was assigned to a brightly-lit, balcony room at Deck 10.  Our room is decently-sized for 2 persons (over 20 sq. meter) and the interior is masterfully designed with traditional oriental touches.  It has a comfortable, queen-size bed with golden-colored headboard.  Both the mattress and the pillow are fluffy, so I had a sound sleep. There's a double USB ports by the bedside too, very helpful for charging our phones.
What I like best about it is that it has views to put you in the very best mood each morning.  During my free time late in the afternoon, I enjoyed sitting on the balcony, which is furnished with 2 deck chairs, for a breathtaking view of the sunset and the cerulean sea. It offers the kind of peace and quiet you only find in exclusive island getaways.
There's a flat panel TV attached to the wall in front of the bed with satellite programs and in-cabin movies.
Beside the bed is a small tangerine sofa perfect for curling up for a good read. It can also be converted by the stateroom attendant to an additional bed if needed.
Each cabin is also equipped with complimentary tea and coffee and kettle, and the drinking mineral water is provided daily.  There's also mini-refrigerator in case you need to store your food or something.
Storage space inside the cabin was carefully planned too. There's enough room under the bed to store our luggage and there's also a  multiple-shelved wardrobe to hang and keep our clothes. It's also equipped with a small safe to keep our valuables.
The bathroom has enough space to move around. There's a walk-in shower with soap and shampoo dispenser and other toiletries such as toothbrush and cotton buds are also provided.
---
DINING 
Genting Dream boasts of 35 restaurants and bars offering a wide selection of dining experiences.  Most of the menus are regional cuisines, with an emphasis on Asian and Chinese dishes.  They also have international food selection, such as Japanese, Italian, etc.
There are 3 inclusive restaurants that you can enjoy for FREE since it's actually part of your payment for the cruise package.  You can dine there 3 times a day (breakfast, lunch, dinner). For breakfast, all these restaurants are open from 7:00 AM – 10:00 AM. For lunch, they are open from 11:30 PM – 2:00 PM. For dinner, they are available from 7:30 PM – 9:00 PM. Take note of the opening hours of the inclusive hours, queue early since all of them are quite crowded and there's a long waiting time for the set menu at Dream Dining Lower and Upper Restaurant, otherwise, you have to pay to eat at inclusive restaurants.
Just go to the following restaurants:
The Lido (International + Indian Cuisine) – Located at Deck 16 Aft, this restaurant serves Chinese, Indian, Halal, and other Asian dishes in buffet style. The food was okay, my favorite are the Chinese steamed buns (bao).  The outdoor area however is a snack place that is open 24/7.
Dream Dining Room Lower (Chinese Cuisine) – Located at Deck 7 Aft,  this restaurant serves Chinese dishes in set menu, semi buffet or Western semi buffet.
Dream Dining Room Upper (Chinese Cuisine) – Situated on Deck 8 Aft, this restaurant serves Chinese set menu
---
The rest of the restaurants are exclusive, meaning, they're not FREE, thus, if you dine there, you will be charged for your whatever food or drinks that you order.  Whenever I am on a cruise, I make it a point to try some exclusive restaurants because usually, they serve better food. But since our trip was quick and my recently tightened braces made it hard and painful for me to chew the food, we only dined at 3 of the exclusive restaurants in Genting Dream.
Blue Lagoon (Hawker Food) – Of the exclusive restaurants (I only tried 2 or 3 though. Lol) I tried at Genting Dream, this one is my favorite. I ordered the laksa and I find it really delicious, the creamy, spicy, coconut flavored soup and the thick noodles left a lingering taste. I also chowed down salted egg fish skin, it is crispy and tasty, not too oily, not too spicy, and you can really taste the salted egg but not too overwhelming.
Umi Uma (Japanese cuisine/Teppanyaki , Sushi Bar) – Situated at Deck 8 Aft, this restaurant serves Japanese dishes like sushi, sashimi, udon, Japanese beef, etc. Reservation is required. But what I really like about it is the teppanyaki performance where you'll be sitting around a table with a chef cooking right in front of you.  Though the food was just okay for me (perhaps because I always eat Japanese food whenever I visit Japan so I'm quite hard to please when it comes to Japanese cuisine. lol), the warm and humorous Filipino chef was entertaining. He sang, juggled, and threw the egg and other ingredients while cooking.
---
INDOOR FACILITIES IN GENTING DREAM
---
There's a plethora of activities inside the Genting Dream cruise ship, so you'll never really run out of things to do while sailing. Here's some of the facilities that you can enjoy, most of them are for FREE.
♥ Shows – I'm an old soul. Whenever I am on a cruise, aside from food trip, I like watching glitzy shows.  Shows on cruise lines are often on first come, first serve basis.  So best to reserve a seat in advance.  We miss the highlight show of Genting Dreams but on our second night we had the chance to watch "Some Like it Hot" show at Zodiac Theater.  It's a performance showcasing  the spirit of the 50's and 60's with a modern, jaw-dropping dance twist featuring award-winning ballroom dancing champions.
♥ Shops (Deck 16, Forward) –  I like shopping while on cruise because some shops sell authentic branded bags, watches, jewelry, and perfumes at discount prices, not to mention they are tax and duty free. At Genting Dream Cruise, you can scour posh boutiques of the top luxury brands.
♥ Arcade (Deck 16, Mid)–  Video games enthusiasts will be glad to know that there's an arcade inside Genting Dream where they can play the latest games. You need to swipe your key card to be able to use this facility.
♥  Crystal Life Fitness (FREE/Deck 15) – It's a gym for cruisers, in case you want to work out.  Make sure you are wearing proper gym outfit and sports shoes to be able to use this amenity.
♥ Crystal Life Spa (Additional/Deck 15 Forward) – If are in dire need of pampering while on a cruise, head to Crystal Life Spa that offers a variety of massage, facial, therapies using advanced beauty technologies, and traditional spa treatments.
♥ Gaming  – Many cruisers like to try their luck in gaming while on cruise. And since Genting's root is gaming, it is key part of the entertainment while onboard the vessel.  Genting Dream's gaming operates under the Resorts World at Sea branding.  Here' you'll find table games and slot machines across the gaming floor on Deck 7 and 8. VIP Rooms are also available for high rollers.
♥ Bars –  There's a variety of legendary bars inside Genting Dream, one of them is Johnnie Walker House, where you can experience private whiskey tasting course for a fee. You can also purchase personalized Johnnie Walker Blue Label bottles and order a variety of Johnnie Walker whiskies.
---
OUTDOOR FACILITIES IN GENTING DREAM
---
Understandably, since the Genting Dream was designed with the Asian Market in mind, the outdoor area has lesser space than the indoor amenities. But most adventures here are FREE, so I guess that makes up for it. Make sure to wear proper outfit and closed shoes.
♥ Water Slide Park (FREE / Deck 20, Aft) – Slide down the soaring slides at Genting Dream.  It looks pretty exhilarating, but I'm too scared to try it! LOL  But adrenaline junkies will surely love this! The pool here is always busy, so wake up early if you want to take a dip without the crowd. Swimwear is required to use the pool and waterslide.
♥ Rock Climbing Wall (FREE/Deck 18) – Scramble up the artificial rock climbing wall at Genting Dream.  Though you don't get to interact with the natural world, what's good about artificial rock wall is, you don't have to worry about searching for hand-and-footholds. Rock climbing has indeed become a fun sport in itself, especially for the adventurous. Wear proper sports shoes  and attire to enjoy this facility.
♥ Ropes Course (FREE/Deck 18) –  This is a fun activity to try, didn't get to try this as the weather didn't permit. But it's a pretty great bonding activity for friends, couples, or families.  You can try completing the rope course and then glide through the air  while attached to the cable lines of the 35-meter zipline. Wear proper sports shoes to enjoy this facility.
♥ Mini-Gold (FREE/ Deck 18, Aft) – Yep, there's a mini golf course here in case you are in the mood for golfing.
♥ Sportsplex (FREE/Deck 19, Aft) – If you want to play basketball, bubble soccer, or tennis, there is a massive outdoor court in Genting Dream where you can play outdoor sports. Wear proper sports shoes to use this space.
♥ Zouk Beach Club (FREE/Deck 17 Aft) –  If you want to experience what it's like to have fun at night at a cruise ship, head to Zouk Beach Club, a unique outdoor beach club  where you can enjoy clubbing at the Zouk at Sea. Zouk, is a popular club in Singapore that is acquired by Genting Hong Kong.  You can also watch a blockbuster movie on a giant LED screen.
---
SHORE EXCURSION (SHOREX)
---
 Our cruise destination is Bintang Island, a resort island off the coast of Singapore that is actually part of Riau Archipelago in Indonesia.  It rose to fame in recent years because it is riddled with white sandy beaches and is it's a luxury resort hub. While you might be tempted to relax on the beach, do take advantage of the island's beauty.
Shore Excursion (SHOREX) are pre-arranged tours at cruise ship destinations and usually they're quite hefty compared to the typical group tours offered by local travel agents.  Surprisingly, Genting Dream Cruise SHOREX are reasonably-priced, and I recommend you to book it for less hassle.  Shorex for Bintan Island range from SGD 50 – 70 per person.  Make sure you bring your key card when disembarking the ship for the SHOREX.
For our cruise stop – Bintan Island, there are 3 SHOREX options: Tanjung Urban Explorer, Scuba Try out at Trikora Coast, and Bintan Black Coral Leisure Diving. We joined the Tanjung Urban Explorer, which includes attractions such as Telagu Biru – an Instagram-worthy sandy hills surrounded by Danau Biru (Blue Lake) – a surreal lake with moss green water that was a result of mining activity in the area, and the Trily Resort Center Mangrove Forest.
If you are not keen on joining the Shore Excursion, that is also possible.  Instead of doing a DIY Tour since it's Bintan Island and you might find it hard to book a transportation from the port to the tourist attraction, you can book a FREE and EASY option priced at SGD 30 per person.  What's good about this option is, it includes the ferry service and coach transfer to and from Plaza Lagoi Bay in Bintan Island Resorts, then you can explore the island at your own pace.
---
CHECK-OUT PROCEDURE
---
A day before your schedule disembarkation, proceed to the reception and settle your bills if there is any. Make sure you pay the mandatory gratuity of SGD 21 (PHP 789). Infants below 2 years old are exempted.
Also, you can leave your big luggage outside your cabin the night before the disembarkation. They will usually announce the time or leave a letter on your bed.
In my case, since I still need to change outfit and shoot early morning the next day, so, I decided to just carry my own luggage.
---
DISEMBARKATION
---
The disembarkation process was still organized and smooth despite the long lines. The staff announced the procedure and the assembly and exit points for each deck.
---
ALSO READ: