I started traveling wearing slippers, and for the past few years, I've been sporting my flipflops on the road. I like wearing women's slippers during my trips because I find it comfortable and it doesn't take a lot of space in my bag. My travel slippers is a huge part of my journeys, so whenever it's time to say goodbye to them, it makes me quite emotional.
Searching for the best women's slippers for travel nowadays can be quite daunting.  There's a plethora of brands out there to choose from, so you have to consider a couple of things.  Is the women's slippers durable? Is the women's slipper comfortable? Is the women's travel slippers stylish? And can you afford it?
On a recent trip to Taw Hai Floating Bar at Lakawon Island in Negros Occidental, I was introduced to a new brand of women's slippers that is inspired by beaches around the world  – Vianellas.  Proudly made in the Philippines, Vianellas is perfect for travelers who enjoy being with nature.  These travel slippers designs for women are amazingly stylish! Good to wear not only for your travels but for your Instagram OOTDs as well.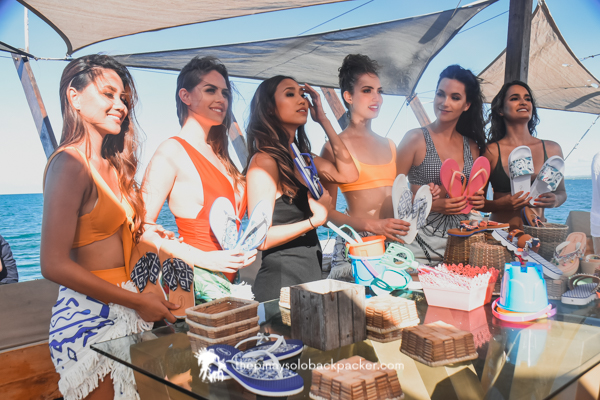 VIANELLAS SANTORINI-INSPIRED WOMEN SLIPPERS
For example, Vianellas boasts of the Santorini-inspired slippers.  The women slippers have a blue and white color and floral designs which reminds me of the beautiful Santorini beaches in the Aegean Sea.  Seeing the  women's slippers and wearing it is like taking me back to this beautiful island in Greece.
VIANELLAS MOROCCAN-INSPIRED SANDALS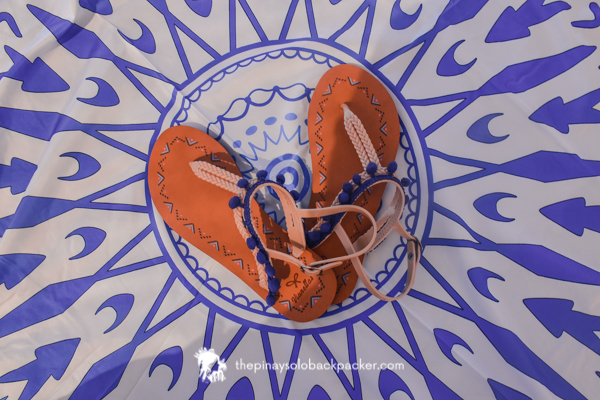 Vianellas' women slippers is also inspired by Legzira in Morocco, one of my dream destinations.  It is one of my favorite designs among the slippers for women. Moroccan slippers are known for its sturdiness and unique designs.  These Moroccan-inspired sandals can be mistaken for handcrafted vegetable-tanned leather sandals accessorized with trendy colors.  The burnt orange and earthy tones of  terracotta and the Moroccan-inspired patterns and prints  of these women slippers give you a tranquil feeling that's full of Moorish charm. It would effortlessly fit your casual outfit and boho dress.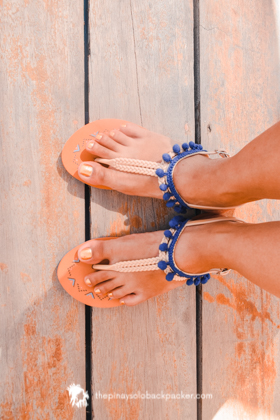 VIANELLAS ANZIO-INSPIRED SANDALS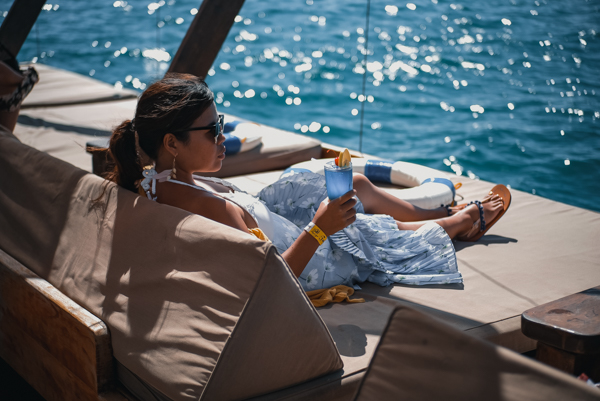 Photo by Pinoy Travel Freak
Take me back to Rome and I shall visit Anzio in the south.  The beaches of Italy may not be the best beaches I've seen during my travels but they certainly have this certain  kind of charm. Usually dappled with colorful buildings and houses, colors so trippy they seem to come out fresh from Crayola boxes.  Vianellas women's slippers rave of gladiator-inspired sandals, not as colorful as the Moroccan slippers but it exhibits a warm, peaceful and simple design that will go wonderfully with any outfit.
VIANELLAS STA.MONICA-INSPIRED SLIDERS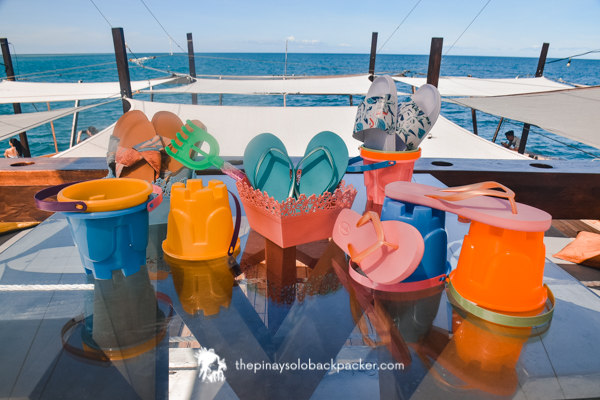 This Vianellas women slippers collection is inspired by the lush, diverse background that built Santa Monica to what it is today. Bold yet refined, the Santa Monica-inspired sliders has this fresh, summery colors, ideal for your summer adventure! They are lightweight and mold the shape of your foot, perfect for flaunting when you're sporting your summer shorts or dress.
These are just some of the Vianellas women slippers collections, there's more! Prices start at PHP 299/ USD 6. You can purchase Vianellas at NAIA Terminal 3, Lakawon Island souvenir shops, online and will soon be available in leading department stores.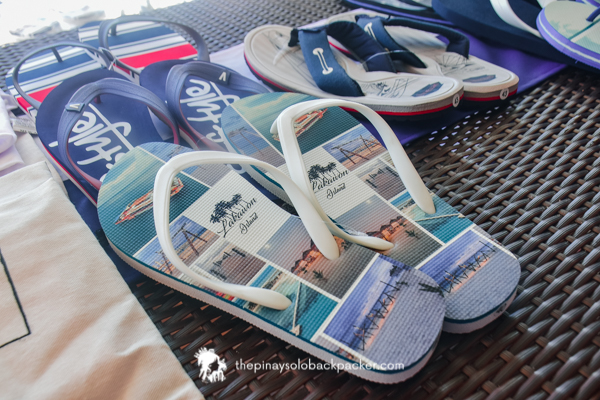 Vianellas
Facebook:@Vianellas 
Instagram:@Vianellas
DISCLOSURE: This post was made possible by Vianellas and 367 Collective Events and Activation Inc.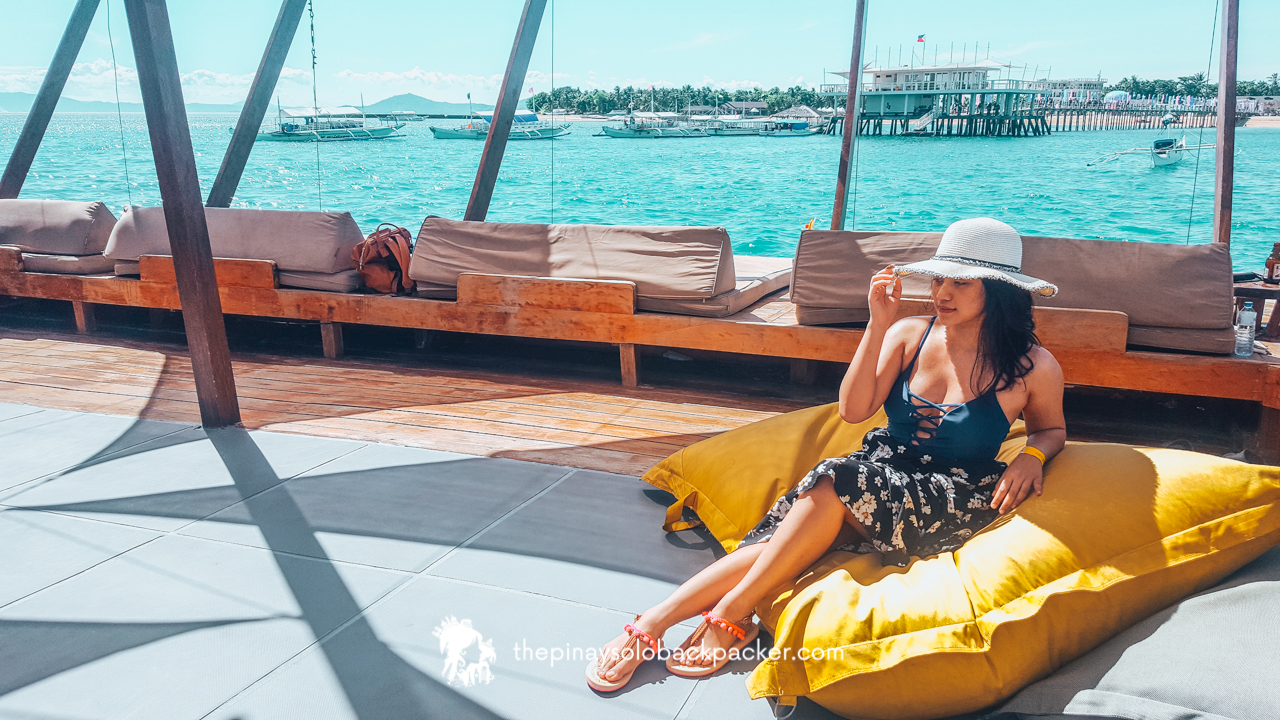 ALSO READ:
---
About the Blogger : Gael is a Filipina travel blogger. Her work has appeared in local and international publications.
Follow her on Facebook , Twitter and Instagram.
For advertisements, sponsorship and partnerships, you may reach her at gaelhilotinblog (at) gmail (dot) com.
LIKE MY PAGE ON FACEBOOK FOR TRAVEL GUIDE UPDATES
Check out my Batangas YOUTUBE video!