Since I live in the tropics, winter trips make me pretty excited. There's something about seeing snow for the first time and traveling to a magical winter wonderland that makes my heart beat fast. Perhaps it's the cold air that fills my lungs or the frost that touches my cheeks to a rosy red. Or maybe it's the breath-snatching landscapes and different activities during winter.
But  winter travel can also be tedious since you have to deal with the cold and packing winter clothes, which are often bulky and heavy.  You may get overwhelmed especially if you will be changing buses and trains a lot.
I've had my fair share of winter packing mistakes.  During my winter trip recently, I had to leave about 3 coats and a few clothes in my hotel because they no longer fit my luggage since I bought a couple of travel souvenirs. For this not to happen to you, here's my packing list for winter to help ease your worries when preparing your wardrobe.
---
PRE-PLANNING
---
Before you excitedly pack, it is important to know the answers to these key questions:
1.What would the weather be like? Your outfit can make or break your trip, so it is very important to know the answers to these questions. Weather updates can be easily researched on Google or through mobile apps.
2.What are the activities that I will try there? Travel blogs are a great resource for researching the things to do in any given place or country.
3.What would be my look? Now when it comes to the outfit, people have different personalities and taste, yes, but knowing the activities that tourists will undertake in a given place will give you a typical idea on what to wear.  Now once you've decided the things you will do in a certain destination, you can start planning your look based on those activities.
You can also scour Pinterest, Instagram, Youtube, and blogs for ideas. For example, you are heading to Japan, you can Google "winter outfit for Japan", "winter outfit for Korea" or better yet, search on Pinterest. On Instagram, you could easily search those by using the hashtags, e.g. #winteroutfit.
4.How much is my baggage allowance? This is up to you and your budget, so make sure your luggage won't exceed your baggage allowance.
If you are flying via Cebu Pacific they have a new baggage policy for checked-in luggage. You can now bring a maximum of 2 bags for the standard baggage, as long as the 2 bags weigh up to 20 kilos. So yes, you can either use 1 big bag weighing up to 20 kilos or divide the allotted weight between 2 bags. The latter is helpful for couples who are traveling together and want to share luggage allowance.
Good news for families traveling together too, because the large checked-in baggage up to 32 kilos, can be spread out to a maximum of 3 pieces of luggage. As for the 40 kilos, 4 pieces of luggage are allowed. It is highly recommended to add it upon booking since it's way cheaper than buying at the airport, once there,  the only available option is the standard, which is up to 20 kilos (maximum of 2 pieces).  On the day of travel, no bag should exceed 32 kilos per piece.
Here's the Cebu Pacific New Bag Policy:
Standard – maximum of 2 bags, total of 20 kilos
Large – maximum of 3 bags, total of 32 kilos
Extra Large – maximum of 4 bags, total of 40 kilos
---
WHAT TO PACK FOR WINTER
---
It is important to pack strategically when you're traveling during winter. Mixing and matching will help you trim down the clothes that you want to bring.
Here's a sample spring packing list for winter based on my actual winter experience in Europe. Feel free to tweak this depending on your personality and mood. This is good for a 5-day vacation and can fit in a 1 medium-sized and 1 small-sized luggage.
| | |
| --- | --- |
| Base Layer | 5 thermal shirts (2 turtlenecks, 3 crew necks) |
| Midlayer | 5 cashmere or wool (black, white, gray), 1 casual dress |
| Bottoms | 2 denims, 1 legging, 5 warmers, 2 boxed pants, 1 skirt |
| Outerwear | 2 winter coats (1 dark, 1 light) |
| Shoes | 1 winter boots |
| Accessories | 2 scarves (red or gray, black) , 1 sunglass, 1 winter hat |
| Others | Ear muffs, gloves, toiletries, sunscreen, lip balm, handbag, daypack |
BASE LAYER. I've always been curious how other tourists stay warm even when they're just wearing thin outfits during winter and fall trips. The best way to cope with the cold weather is by layering, which should be designed to trap the warm air generated by your body.  Thankfully, I learned about thermal inner wear. Uniqlo's heat tech inner wear is a low-cost option.  They have comfortable, light, thin inner wear that have heat-retaining properties to keep you warm. The fibers of thermal inner wear trap the moisture produced from our body and converts it to heat.  Long-sleeved turtle necks are stylish and good base layer for coats and jackets, but if you want your thermal inner wear to go unnoticed, you can pick crew neck-shirts with deep-scoped design. Whatever brand of thermal wear you choose, make sure that it really provides inner warmth without adding too much bulk to your outfit. I usually wear 2 thermal wears if temperature plummets.
MIDLAYER.  Over the top of your base, beneath your coat, you need a warm layer. Go for cashmere or wool as they have heat-retaining properties and they're good at absorbing moisture.  If it's not that cold, I'd wear one, but if the temperature goes below zero, I'd go for 2 mid layers  at once along with 2 thermal wears and a winter coat.
OUTERWEAR. Layering allows you to have a more versatile wardrobe. I usually create a capsule wardrobe for a trip – clothes that never go out of fashion like jeans, shirts, wide leg pants, and skirt. For the coat or jacket, I pick a winter coat or jacket that's fashionably trendy but can also keep me warm.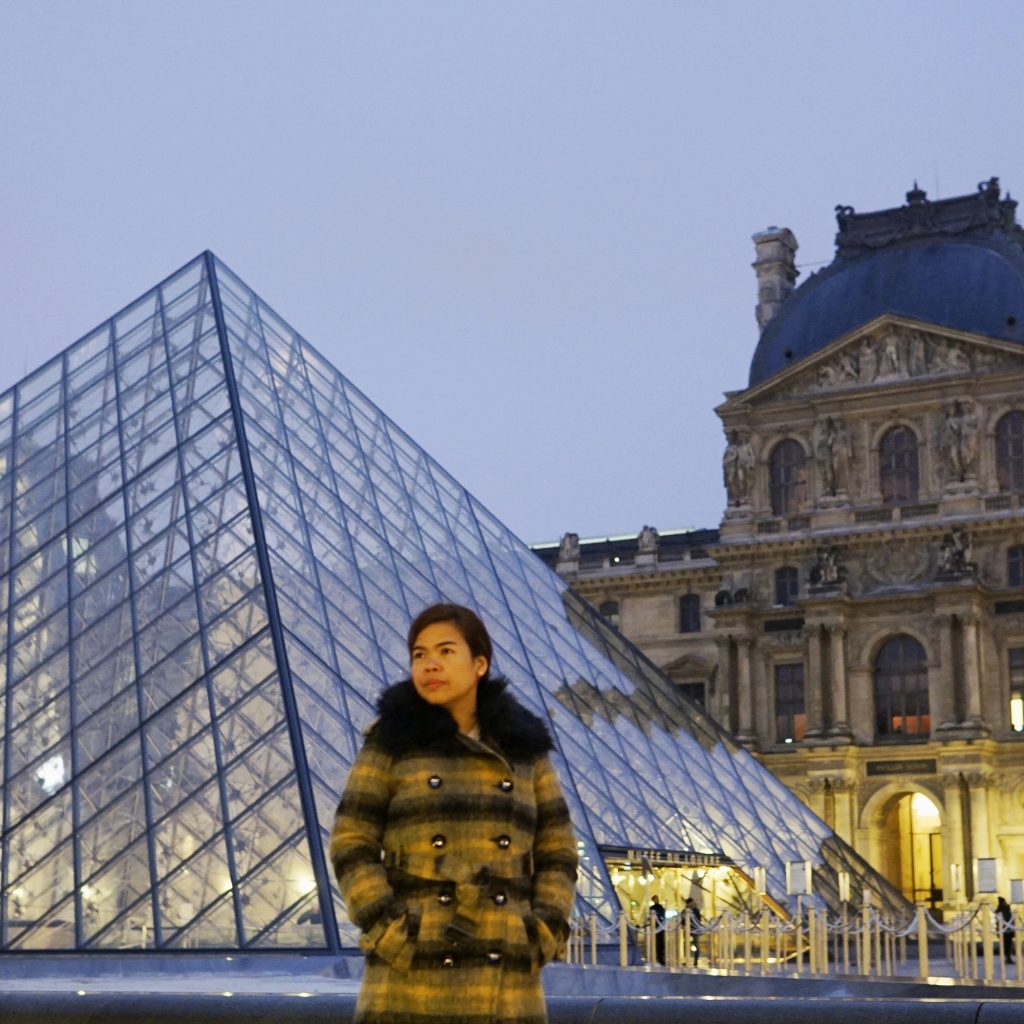 BOTTOMS.  Pick bottoms that can be used in different activities and can be mixed and matched with different tops. You can never go wrong with dark denims (they won't show stains!).  I usually wear a thermal legging with the denim to keep me warm.  Same when wearing a skirt.
COAT/JACKET. Whether you want to wear a trench coat or a jacket, make sure that it will keep you warm. If you'll go for bulky parka or down jacket, you can hand-carry them to the airport to save space in your luggage.  I usually bring 2 winter coats, one light and one dark to match my mid layers.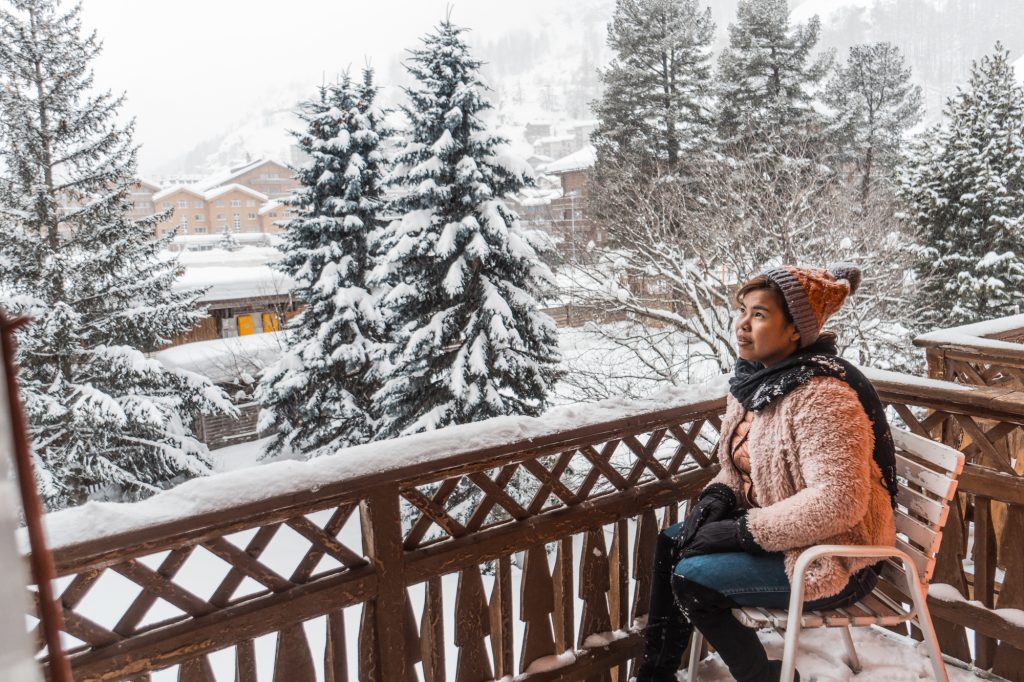 SHOES.  Having comfortable shoes that can stand walking on snow and at the same time you can wear to dinner is essential. Look for a weather-proof boots that will keep your feet warm, and  if possible lightweight and foldable so you can stuff it in your bag.
SCARF. I can't stand winter travel without a scarf. It keeps my neck comfortable and warm. It's a practical accessory to a winter outfit, it will make you look fashionably trendy.
GLOVES.  Pack gloves that could keep you warm while traveling because your hands will most likely feel cold the quickest.  You can also purchase hand warmers and insert it in your gloves. They are small, disposable heat packs that provide warmth to your hands.
Others. Wear sunscreen to protect your skin from the harsh sun, and make sure you have lip balm to protect your lips from cracks when it gets chilly and windy.
---
HOW TO PACK FOR WINTER
---
After planning my outfit, I roll them then stack them vertically inside packing cubes before placing them in my luggage. By the way, I put all the clothes on one side of the luggage, and put the accessories and other things on the other side.
I also keep the shoes inside a cloth bag or old shopping bag and place it near the wheels area to balance the luggage.
You can also save a space in your luggage if you wear the bulkiest clothes and shoes on the flight.  I'd usually just carry the heavy winter coat to the airport.
---
BAGGAGE ALLOWANCE
---
It is very important that whatever you pack will be covered by your baggage allowance, otherwise, be prepared to pay a hefty fee. Check your airline's baggage policy. If you are flying via Cebu Pacific, it is important to know their latest checked baggage policy. 
---
*This post is brought to you by Cebu Pacific Airlines.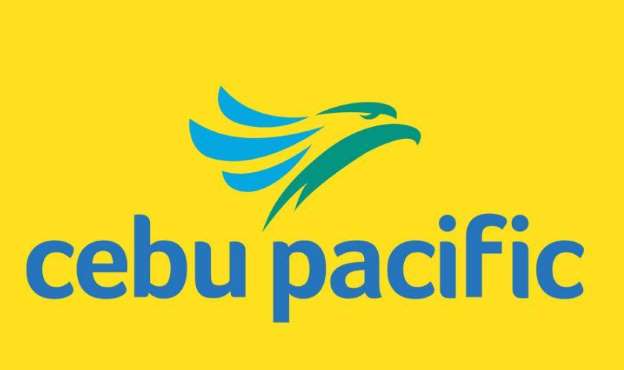 ---
About the Blogger : Gael is a Filipina travel blogger. Her work has appeared in local and international publications.
Follow her on [wp-svg-icons icon="facebook-2″ wrap="i"] Facebook , [wp-svg-icons icon="twitter" wrap="i"] Twitter and [wp-svg-icons icon="instagram" wrap="i"] Instagram.
For advertisements, sponsorship and partnerships, you may reach her at gaelhilotinblog (at) gmail (dot) com.
---
LIKE MY PAGE ON FACEBOOK FOR TRAVEL GUIDE UPDATES
---
FOLLOW ME ON INSTAGRAM
---
Watch my latest
[wp-svg-icons icon="youtube" wrap="i"]

Youtube video.
Don't forget to click
[wp-svg-icons icon="point-right" wrap="i"]
SUBSCRIBE HERE