Japan has many IC Cards and passes that it can be quite confusing which one to actually buy and when to use it. To be honest, at first, I'm also quite confused. I like using an IC Card for train travel in Japan, it makes my trip a lot easier.  And passes are great too because you can save a few bucks with its unlimited ride offer if your itinerary is packed. So, here's a Japan IC Card blog for you to help you understand the IC card and when to use it or when not to use it.
WHAT IS AN IC CARD?
First, let's discuss the IC Card.  It is a smart card that you can use to pay for public transportation.  IC Card in Japan is like the Octopus Card in Hong Kong or the Tap and Go in Manila, instead of buying a ticket each time you ride a train, you buy a rechargeable card.  No need to queue at the ticket booth or buy ticket at the ticket machine every time you ride the train. You can just reload/top up. You can even use it to shop, dine in some restaurants and purchase in vending machines scattered all over Japan!
TYPES OF IC CARDS IN JAPAN
There are 3 types of IC Cards in Japan:
Named IC Card : This type of IC Card you register with your name, date of birth, phone number and gender.  The good thing about the named card is, if you lost it, you can have it cancelled and you'll be re-issued a new IC card.
Blank IC Card :  This type of IC card doesn't have your identity, you basically just buy it and use it. But then if it gets lost, there's no way for you to cancel it.
Commuter Pass: This is good for Japan residents as this can be used as a monthly pass
WHAT ARE THE IC CARDS OF JAPAN?
Here are the 10 major IC Cards in Japan, and they are interchangeable (more of this below). The IC cards are identical to each other when it comes to coverage.  The only thing is, you can only refund the IC card at the prefecture where you purchased it.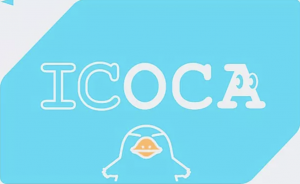 ICOCA : Originally, this is the rechargeable IC card of JR West for JR Trains in Kansai Region (e.g. Osaka, Kyoto, Nara and Chugoku Region)
PITAPA : POSTPAID card of non-JR trains and subways in Kansai Region.
PASMO : Rechargeable IC card of non-JR trains, subway and buses.
SUICA : IC card for JR trains in the Tokyo, Sendai and Niigata regions.
MANACA : Prepaid IC card for non-JR and non-Kintetsu trains, subway and buses.
TOICA : Rechargeable card for JR trains in Nagoya prefecture and parts of Shizouka.
NIMOCA : The prepaid IC card by Nishitetsu for Nishitetsu trains in Fukuoka.
HAYAKAKEN : Rechargeable smart card of Fukuoka City for Fukuoka subway.
SUGOCA : Originally, it is the IC card by JR Kyushu for Fukuoka, Nagasaki, Kagoshima and Kumamoto Region.
10.KITAKA : This is the IC card of JR Hokkaido for the Sapporo Region including trains, subways and buses in Sapporo.
WHERE TO USE THE IC CARDS?
Thing is, the ten brands of IC Cards I mentioned above are INTERCHANGEABLE! Meaning, you don't have to be confused, because you can use them in all subways, trains and buses in Japan's major cities like Tokyo, Osaka, Kyoto, Fukuoka and Nagoya!  For example, the Pasmo card that you used in Tokyo, you can use it in Osaka and Kyoto too! The ICOCA card that you used in Osaka, you can use it in Tokyo and Nagoya! But of course, there are exceptions, read below.
You can use the IC cards now in some shinkansen trains like the non-reserved seats of shinkansen trains in Tokyo and Nasu-Shiobara. This includes the Hokuriku Shinkansen, Tohuko Shinkansen and Joetsu Shinkansen. But you need to first register your IC card and credit card HERE.  The Engish version of the app is available in some countries only like Singapore, Malaysia, Thailand, Hong Kong, Taiwan, US and Australia. So, sorry Philippines.
YOU CANNOT USE THE IC CARDS FOR:
1.You can't use the IC card to pay for highway buses.
2. You can't use the IC card to travel outside a different IC Card area. But Gael, you said I can use the card in Tokyo and Osaka? What this means is, yes, the cards are interchangeable, BUT, your departure area and arrival area needs to be situated inside the IC Card's coverage area. Don't use it for long train travels that will cross a different prefecture or a city in a different region not covered under one IC card. Don't use the IC card because if you ride the train in one prefecture and get off in another region, you will be unable to use the card in your destination area until you return to where you came from. This is because the IC card doesn't have an electronic signature that would verify whether you already paid for and completed the train ride. So, when this happens, you have to show the card to the staff to the staff at the exit gate of your destination so they would know where you originated. Then you need to pay for the ticket in cash and you will be provided a receipt.
Still confused? Refer to the 10 IC cards above, I mentioned the coverage areas there, now if the coverage area is not listed on the same IC card, you can't use the IC card to cross to another area. But you can use the IC card once you are in a different area.
For example, you have a Pasmo card, you board the train in Tokyo and you are getting off in Osaka, which is in another region. The card reader won't be able to tell if you already paid for the train ride from Tokyo to Osaka because they are located in 2 different prefectures not covered by the same IC card, so, you need to pay in cash. You might say, well, that's okay, but NO. You can no longer use the card in Osaka until you return to Tokyo. So, what should you do?  Isn't the IC card interchangeable? For example, use your IC cards for train and subway rides in Tokyo area then purchase a ticket for the long train ride from Tokyo to Osaka or use your JR Pass if you have one. Then once you are in Osaka, you can start using the same IC card again.
WHEN TO BUY AN IC CARD?
If you are traveling in 1 or 2 cities only for a few days only, the IC card makes sense. Otherwise, if you want to cover a certain prefecture or region and its different cities, a Regional Pass is worth it. For example, you will be traveling in Osaka, Kyoto, Nara and Hiroshima, purchase a Kansai Thru Pass. If you are only traveling in Osaka or Kyoto, or you are only traveling in Tokyo, then an IC card is okay to use. If you want unlimited rides within the day for a certain city, you can purchase a city pass, for example the Osaka Amazing Pass.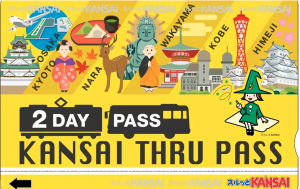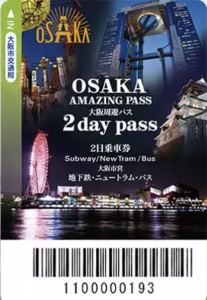 WHERE TO BUY THE IC CARDS?
You can purchase an IC card at the ticket counters or ticket machines in train stations in Japan. Or you can purchase in advance via the link below. IC cards have JPY 500 deposit, which is refundable once you return the card.  However, you can only return it in the region where the pass originated. For example, the ICOCA Card, you can only return and get a refund of it in Kansai (e.g.Osaka, Kyoto, Nara,etc), you can't return and get a refund for it in Tokyo, Nagoya, Fukuoka, etc.
HOW TO RECHARGE /TOP UP THE IC CARD?
If your card doesn't have enough balance to pay for the train fare, you can easily top up your IC card. Here's how:
1.Go to the ticket machine.
2.Press the "CHARGE" button.
3.Insert your IC card.
4.Select the amount that you want to top up.
5.Insert your money (Japanese Yen).
6.If you need a receipt, press the "RECEIPT" button.
TIP:
If you are using a PASMO or SUICA card, you can use their app.  Then once you are at the card reader, just swipe your smart phone. You can also reserve trains through this app (available in some Apple smartphones).
The IC cards expires after 10 years.
ALSO READ:
About the Blogger : Gael is a Filipina travel blogger. Her work has appeared in local and international publications.
Follow her on Facebook , Twitter and Instagram.
For advertisements, sponsorship and partnerships, you may reach her at gaelhilotinblog (at) gmail (dot) com.
LIKE MY PAGE ON FACEBOOK FOR TRAVEL GUIDE UPDATES