Wanting to momentarily escape the bustling metropolis? Head down south of Bicol and delve into the tourist spots of  Sorsogon province.
Surprisingly, despite its incredible topography, this bucolic region is out-of -the -radar of most tourists. Flanked by vast pastoral lands, soaring peaks, lush jungles, sleepy fishing town and gorgeous beaches, Sorsogon is an impeccable candidate for eco-tourism if promoted, developed, and managed properly.
Here are some of the top tourist spots in Sorsogon by town (alphabetical order):
Barcelona
Visit the Coral Church of Barcelona
The pastoral town of Barcelona which is only a few kilometers away from Gubat prides itself for its 18th century church. The Parish of St. Joseph is uniquely built out of coral stones and tiled using a mixture of egg white, lime and tuba (coconut wine).  The heavily damaged Presidencia fronting the church served as the seat of the municipal government back in the days.
---
Bulan
See the World War II Japanese Tunnels
In the fields of Brgy. Sta Remedios, there lies a hidden tunnel believed to have been used as a hide out of the Japanese Soldiers during the World War II.
Plunge into Ubo Falls
 A refreshing falls in Sitio Liman in Brgy.San Francisco is a secret picnic ground of the locals.
---
Bulusan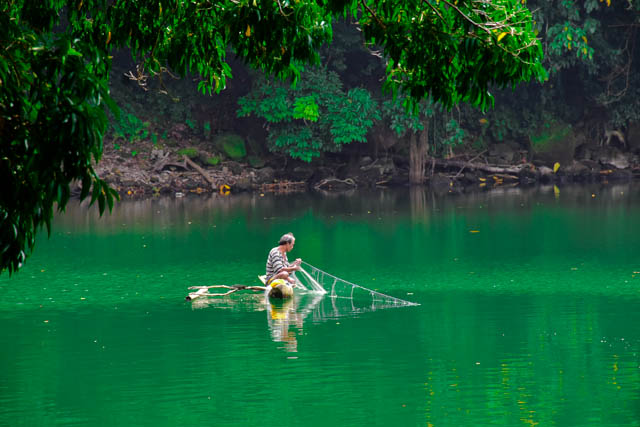 Go Paddling in Bulusan Lake
Nestled at the heart of Bulusan Volcano National Park is a popular tourist attraction in Sorsogon called Bulusan Lake. This emerald-green lake is clad by verdant jungles and a favorite spot for kayaking by visitors.
 Scale Mt.Bulusan
 One of the most active volcanoes in the Philippines is Bulusan Volcano. A favorite peak of mountaineers  in the region because of  its  craggy Blackbird Lake that is bursting with sulfuric steams.
Chase the Waterfalls
Bulusan is blessed with natural attractions like springs and falls.  The charming Bayugin Falls is an impeccable  place for swimming and picnic.  Get wet at other famed falls in the municipality like Nasipit Falls and Palogtoc Falls which are both clad by verdant bush land.
---
Casiguran
Go Chasing Waterfalls
Mention Sorsogon tourist spots and Casiguran will most likely go unnoticed. But it should not be because it has a handful of natural attractions to flaunt. Take for example the towering Nagsipit Falls which is clad by lush green forest and the scenic Namuat Falls which is fringed by multi-colored flowers.
---
Castilla
Bask in Malawmawan Island
Malawmawan Island is a long stretch of uninhabited powdery white coast dotted by coconut trees.  Lounge  in its balmy shoreline or frolic in the cerulean waters. There are also reported whale shark sightings in Castilla.
---
Donsol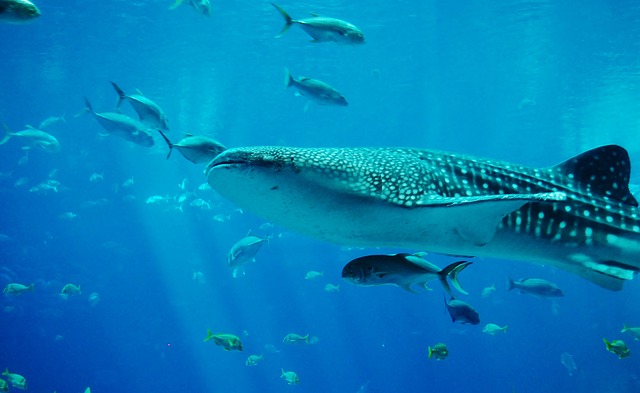 Swim with the Whale sharks in Donsol
This modest town rose to fame after the discovery of the gentle giants. Swimming with the whale sharks, locally called butanding, in Sorsogon is the claim to fame of Donsol. Head straight to the Donsol Visitors Office to pay the necessary fees and charter a boat for Donsol Whale Shark Watching. Best time to visit is March to May.
Go on a Sunset and Firefly Tour in Donsol
A highly recommended activity after the whale shark watching in Donsol is the sublime sunset and firefly tour in Donsol.  Before dusk, rent a boat for cruising along the placid river  with mangroves. The sight of countless iridescent fireflies lighting up the surroundings will leave you breathless.
Dive with the Manta Rays
Donsol is also a good jumping off point for diving at the Manta Bowl in Ticao Island, the manta ray capital bowl of the Philippines. This bountiful spot is also home to varied species of marine life.
---
Gubat
Surfing in Gubat
Gubat is introducing itself as a surfing haven in Sorsogon. The birth of surfing here originated at Breeding coast in Buenavista community.  Over the years, locals have been mum about this reef break. It was not until a few years ago, when Gubat's surfing spot was finally exposed to tourists. For a minimal fee of Php 200 you'll get to enjoy surfing in Rizal Beach for an hour inclusive of surf board and your own instructor. Look for the Gubat  Bay Surfers at in the premise of Lacsa-Hilton Resort. 
Feast on Seafood and Local Cuisines
 When in Sorsogon, it's a sin not to try the tempting local delicacies.  Pili nut candy abounds everywhere in the province, there's also the famous binut-ong – sticky rice with coconut milk, timitim (akin to cassava cake), and hinagom – brown cake made of sticky rice. My favorite local dishes when I was a child were kinagang (crayfish meat blended with coconut meat and milk, leaves of mint and wrapped by hagikhik ) and kinunot  (sting ray and shark simmered in coconut milk but is now rare because it's made of endangered species).  Ensaladang lato (seaweed), tahong, and crabs with coconut milk and pinangat, available at Bigajo Kitchenette, The House of Pinangat are also must-try local favorites.
---
Irosin
Take a dip in the Hot and Cold Springs of Irosin
Irosin is  bursting with natural springs such as Mateo Hot and Cold Spring or San Benon, a local favorite. Mapaso Spring nestled at the foot of Mt. Bulusan in Monbon also prides itself with volcanic water believed to have healing properties. Or you can also opt to soothe your tired body at Nature Spring Resort and Inn  by taking a dip at their spotless  pool with sulfuric waters believed to have therapeutic effects on aching muscles. Do drop by at the placid Bulos Crystal Spring in Brgy. Bulos  known for its coolest and clearest water in Irosin.
Soak up the Scene at Valley View Park
On the uphill road leading to Bulan and Matnog, there are cemented cottages  by the cliff overlooking the emerald-green rice fields of Irosin and Mt.Bulusan, this spot is known as Valley View Park.
---
Juban
 See the Ancestral Houses of Juban
 Maharlika Road, the spotless main boulevard of Juban is blissfully dotted with fabulous ancestral houses.  For a reasonable rate, you can stay overnight and savor the modest lifestyle here at Casa Feliz.  Built in 1898, this old colonial house is originally owned by Don Leoncio Grajo, the foremost  first representative of Sorsogon in the 192 Philippine Assembly.
Go Spring Hopping
Like the nearby municipality of Irosin, Juban is also endowed with several springs such as White Spring in Brgy. Putingsapa, Luzada Spring in Brgy. Buraburan, and the refreshing springs of Bacolod – the Sina-rara and Muladbucad Spring.
---
Magallanes
Visit Guibalon Chapel
Believed as the first site of Catholic mass in Southern Luzon, Gibalon chapel is situated at the heart of Siuton in the municipality of  Magallanes.
Plunge into Bucal-Bucalan Spring
Take a dip into a refreshing emerald-green spring of Bucal-Bucalan with a scenic view of the turquoise sea in Siuton, Magallanes.
Frolic in Parola Beach
The craggy white sand coastline of Parola Beach in Magallanes is lapped by emerald-green waters.  Climb up the hill for a wonderful view of the sea and get up close with the old Spanish light house.
---
Matnog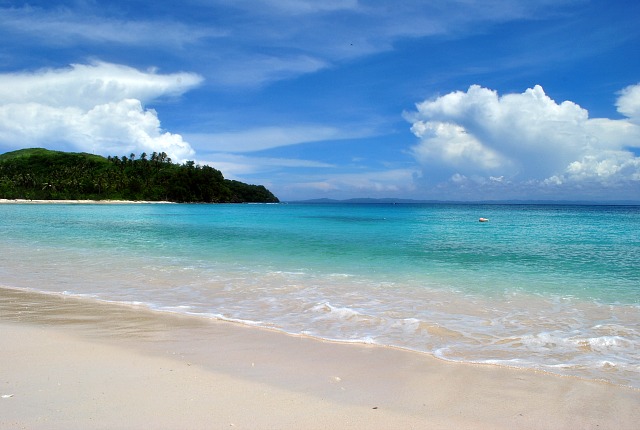 Island Hopping in Matnog
The paradisiacal tropical islands in Matnog are the kind of escape you dream of – dazzling azure waters, powdery white sand beaches and coastline dappled with coconut trees and jungles.  Marvel at the splendid scenery while beach hopping in Tikling Island and Subic Beach in Calintaan Island.
Do not go home without dropping by at Juag Fish Sanctuary, where you'll get to swim and feed the vibrant aquatic animals.  There is no entrance fee but donations are highly encouraged for the upkeep of the marine sanctuary.
---
Pilar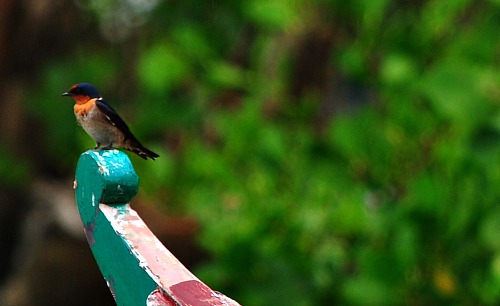 Swim with the Whale Sharks
Unknown to many, this neighboring town of  Donsol is also a good site for interacting with the whale sharks. Head to Brgy. San Antonio for more details.
Dive in Panumbagan Marine Sanctuary
Pilar also boasts of  azure waters rich in kaleidoscopic marine life. Panumbagan Marine Sanctuary is an impeccable diving site in Pilar.
Go Bird watching
A highly suggested activity when in Pilar is  the Putiao River Ride which includes a cave exploration and Egret Sanctuary experience. Yes, there is an Egret Sanctuary in  Pilar, contact the Putiao Visitor's Center to arrange your tour.
---
Prieto Diaz
Explore the Caves
Prieto Diaz rarely sees tourists, but this charming town is blessed with unexplored caves like Pinanaan Cave and majestic Nagsurok Cave which has an underground river.
Bask in Prieto Diaz Coastal Environment Project Site
Covering about 11 coastal communities, it offers white sand beach dotted with picnic cottages for visitors, and an impeccable spot for swimming in its bountiful marine sanctuary.  You can also take a leisurely walk at the mangrove forest.
Beach Bumming
Swim and bask in the sun at Lebanon and Tutin Beach.
---
STA. MAGDALENA
Swimming
Sea, sand and surf make Olango Beach in Sta.Magdalena a great low-key hide-away.
---
 Sorsogon City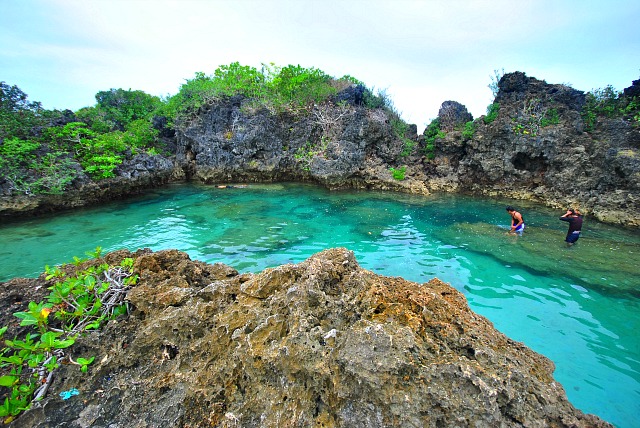 Explore Paguiriran Lagoon
 The rustic Bacon District has dramatic craggy shorelines facing the Pacific Ocean, and nestled in Brgy. Sawangga in Bacon District is the picturesque Paguriran Lagoon that beckons tourists.  This emerald-green lagoon fringed by massive rock formations sits in the azure waters of powdery white sand.
 Hike up Mt. Pulog
 A day hike to Mt. Pulog is a popular activity for mountaineers in Bicol. The jump-off point is Brgy. Sta. Cruz where you can hire a guide to take you to the summit.  Mt.Pulog is best-known for the majestic lake at the peak clad by verdant jungles.
Visit the Twin Falls
The towering Botong Twin Falls is located inside the premise of Bacman Geothermal Production Field. It is reputed to have 2 sources of water : sulfuric and freshwater.
---
WHERE TO STAY IN SORSOGON
---
FOLLOW ME ON FACEBOOK FOR TRAVEL GUIDE UPDATES
FOLLOW ME ON INSTAGRAM